Family finds mysterious 69-year-old classic car buried in yard
NEWYou can now listen to Fox News articles!
A British family renovating their new property on the Channel Island of Guernsey were shocked when they found a classic car buried in the yard.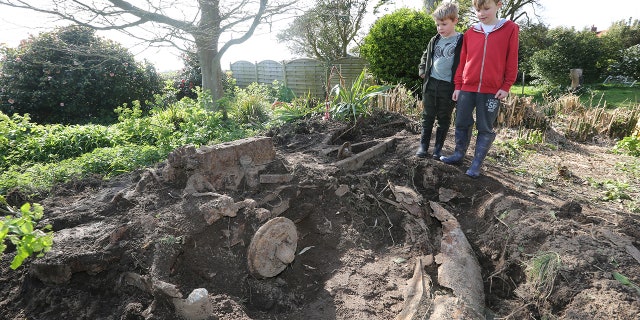 Tracy and Chris Ward were digging up a rock feature when they struck metal, and eventually exposed the rotted remains of a 69-year-old Daimler Consort.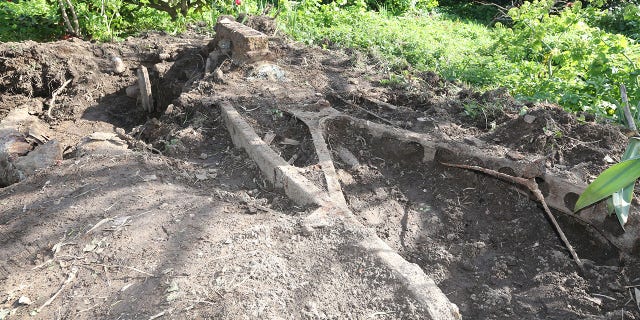 The Wards told SWNS that they first thought it was a tractor, but then discovered broken window glass, red leather upholstery and a license plate.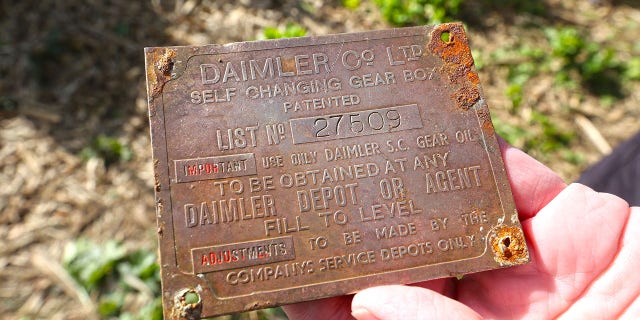 The British luxury car was built from 1939 to 1953, and information gleaned from the artifacts indicates that this one was a 1949 model originally registered somewhere near Birmingham.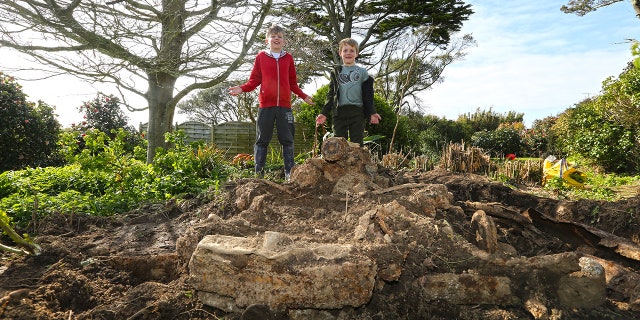 Tracy said that her two kids "have been loving it."
One of them "wants to be a palaeontologist and he said this was like digging up a dinosaur."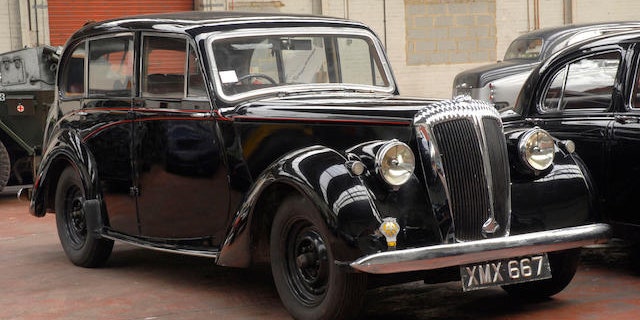 They still have no idea how the car got there. The home was built in the 1950s or 1960s, but the area where the car was found was added to the property later. So far, they haven't had any luck getting in touch with the original owner's family to ask what they know about it.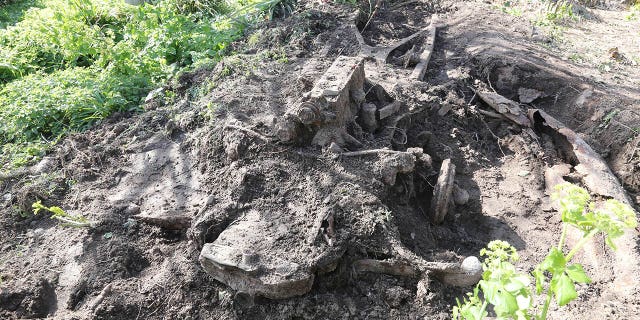 Since news of the find got out, they've had plenty of offers to help excavate the car. Consorts aren't particularly valuable, and there's no telling if the parts from this one are worth anything, but intact ones can sell for anywhere from $5,000 to $50,000.
FOLLOW FOX NEWS AUTOS ON FACEBOOK FOR MORE CLASSIC CAR STORIES