F1 'Hoon' Lewis Hamilton Has Car Impounded in Australia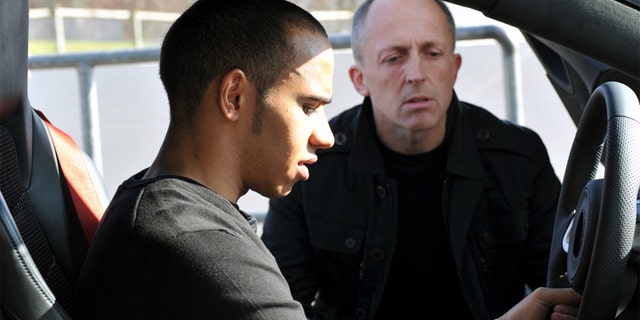 Former Formula One world champion Lewis Hamilton was caught driving recklessly and had his car impounded Friday night by Australian Police in Melbourne.
The English McLaren driver did a burnout and a fishtail in a silver Mercedes along Lakeside Drive in front of a Victoria Police divisional van, that pulled him over.
"This evening, I was driving in an over-exuberant manner and, as a result, was stopped by the police," Hamilton said through his McLaren racing team.
"What I did was silly, and I want to apologize for it."
He will be charged on summons with improper use of a vehicle. The sports car was towed to a police yard in Raglan Street in Preston, where it will be held for 48 hours under anti-hoon laws (reckless driving laws).
The divisional van saw Hamilton turn into the street with smoking wheels and pulled him over.
Senior Constable Scott Woodford said the 2008 world champion stopped right away and was cooperative.
"It would have been fair to say he was fairly disappointed with the incident," he said.
Hamilton was interviewed for around half an hour in the car, and would have been routinely breath-tested.
Hamilton, who was visibly upset, had his car towed away and impounded and will also receive a fine. There could also be a procedural summons to appear in court within the next 12 months.
It is understood he told policemen at the scene that he was worried this would dent his reputation.
The Herald Sun understands that he was not taken back the police station for questioning.
The incident happened at around 9.15pm Friday.
In 2007, Hamilton was banned from driving in France after being clocked driving at 123mph (around 200kmh).
He was given an on-the-spot fine and his sports car was impounded by French police.
The star is due to race at Albert Park Melbourne in the Australian Grand Prix this weekend.