F1 driver Ricciardo hopes to race alongside Dale Jr. in NASCAR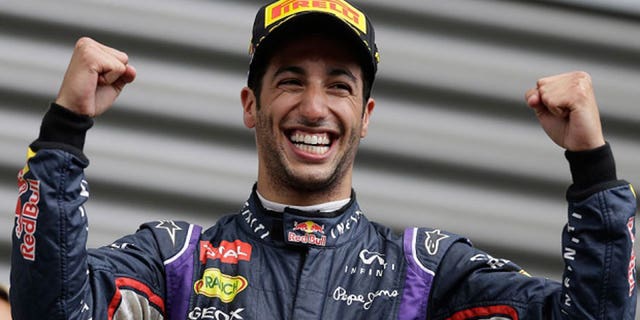 Back in October, NASCAR driver Dale Earnhardt Jr. offered Australian Formula One driver Daniel Ricciardo an "open invite" to race for his NASCAR XFINITY team:
The NASCAR XFINITY Series hits three road courses this year in August, two of which take place on weekends during Formula One's summer break.
When asked in London last week if he would still be interested in taking Dale Jr. up on his offer, Ricciardo replied: "I would love to," according to a report on Autoweek.com.
"To be honest, I didn't get to a point where I asked Christian," added Ricciardo, referring to the Red Bull team principal Christian Horner. "If I did it, I would want to do it properly. I would hate to go there and get my ass kicked basically. Then it looks bad on F1 as well. The cars would be so different, I would want to make sure that I tested and got comfortable.
"In the calendar there were some races that I could do which didn't clash, but the question was when could I do the testing. This is even before asking Red Bull, but just in my mind I was like, 'When could I test? When could I get to America?'"
Ricciardo, who has finished as high up as third in the Formula One World Championship when he took three wins during the 2014 season, admits that he still has some goals that he'd like to achieve in F1 before considering a career switch.
"The world title is the real one," added Ricciardo. "It will wait a little bit, but sure, one day, I think I will definitely take up his (Dale Earnhardt Jr's) offer."
Ricciardo may have to wait an extra year or two, after already ruling out the possibility of challenging for the title this year. As a fan of the late Dale Earnhardt, however, Ricciardo (who races the No. 3 in F1 in Earnhardt's memory) still hopes to go fender-to-fender with the seven-time champion's son one day.
"Hopefully race alongside him," finished Ricciardo, "that would be cool."
Click HERE for more F1 news and features