Elvis Presley's rare BMW 507 rediscovered and restored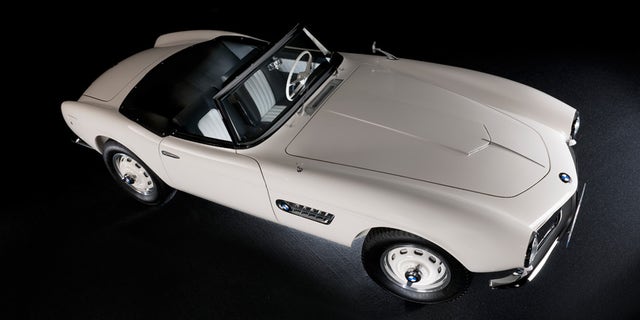 Even when he was a soldier, Elvis Presley lived like a king.
While he was stationed in Germany with the U.S. Army in 1958, the rock and roll star bought a 1957 BMW 507 roadster that had previously been used for racing and as a show car by the automaker.
The 507 was one of the "it" cars of the era, and Elvis' Feather White model got more than its fair share of attention. As the story goes, so many of his female fans used to write notes on it in lipstick that he had it repainted red.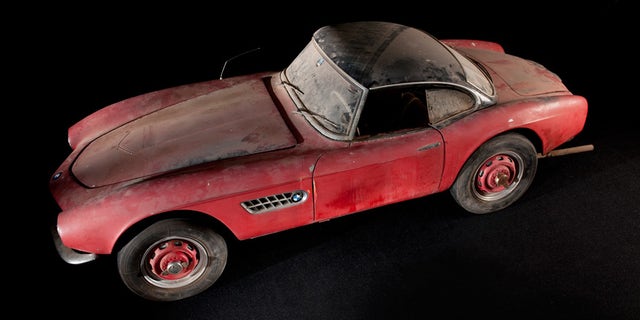 After completing his service, Elvis brought the car back to the Unted States in 1960, but soon traded it in to a dealer who flipped it for $4,500. During its 1955 to 1959 run, BMW only built 254 examples of the 507, and today they're worth up to $2.5 million.
That is, of course, if they're in perfect condition. The person who bought Elvis' car modified it for racing with a Chevrolet V8, plus a new gearbox and rear axle, cutting the frame in the process.
By 1968, it had changed owners a couple of times and ended up in the hands of collector Jack Castor, who stored it in a "pumpkin warehouse" in Alabama to await a restoration that never happened.
Castor had heard rumors, but never knew for sure if his 507 had belonged to Elvis, until he read a 2006 article in "Bimmer" magazine about the search for the car. He invited the writer to come by and take a look, and its serial number confirmed the provenance of the now severely deteriorated car.
Eventually, BMW Group Classic bought the 507 from Castor, along with some spare parts that he'd collected over the years, and shipped everything to Germany for a full restoration in 2014. Castor died later that year shortly after the work on the car began.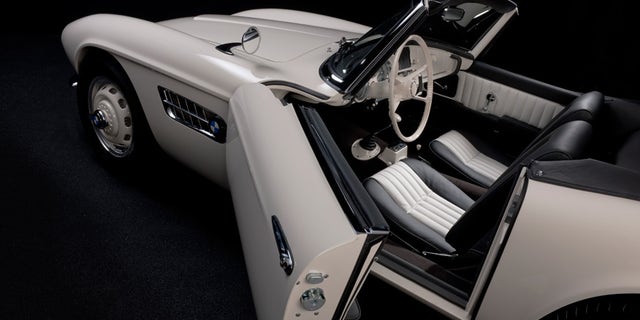 The 507 was completely disassembled, and the paint removed with acid and alkaline baths. Many replacement parts were recreated using a mix of old and new manufacturing methods, with extras made for other 507s in need. It's no surprise that the Chevy V8 was replaced with a correct BMW 3.2-liter V8.
To finish the original look, a fresh coat of white paint was applied using the same procedure that would've been used when the car was first built.
Elvis fans can keep their checkbooks in their pockets, however, because the car is not for sale. But they can get a look at it when it makes its first public debut at the Pebble Beach Concours d'Elegance on August 21st.
----------
Elvis' secret Chevy van uncovered: