Elon Musk buys 007's submersible Lotus, plans to make it work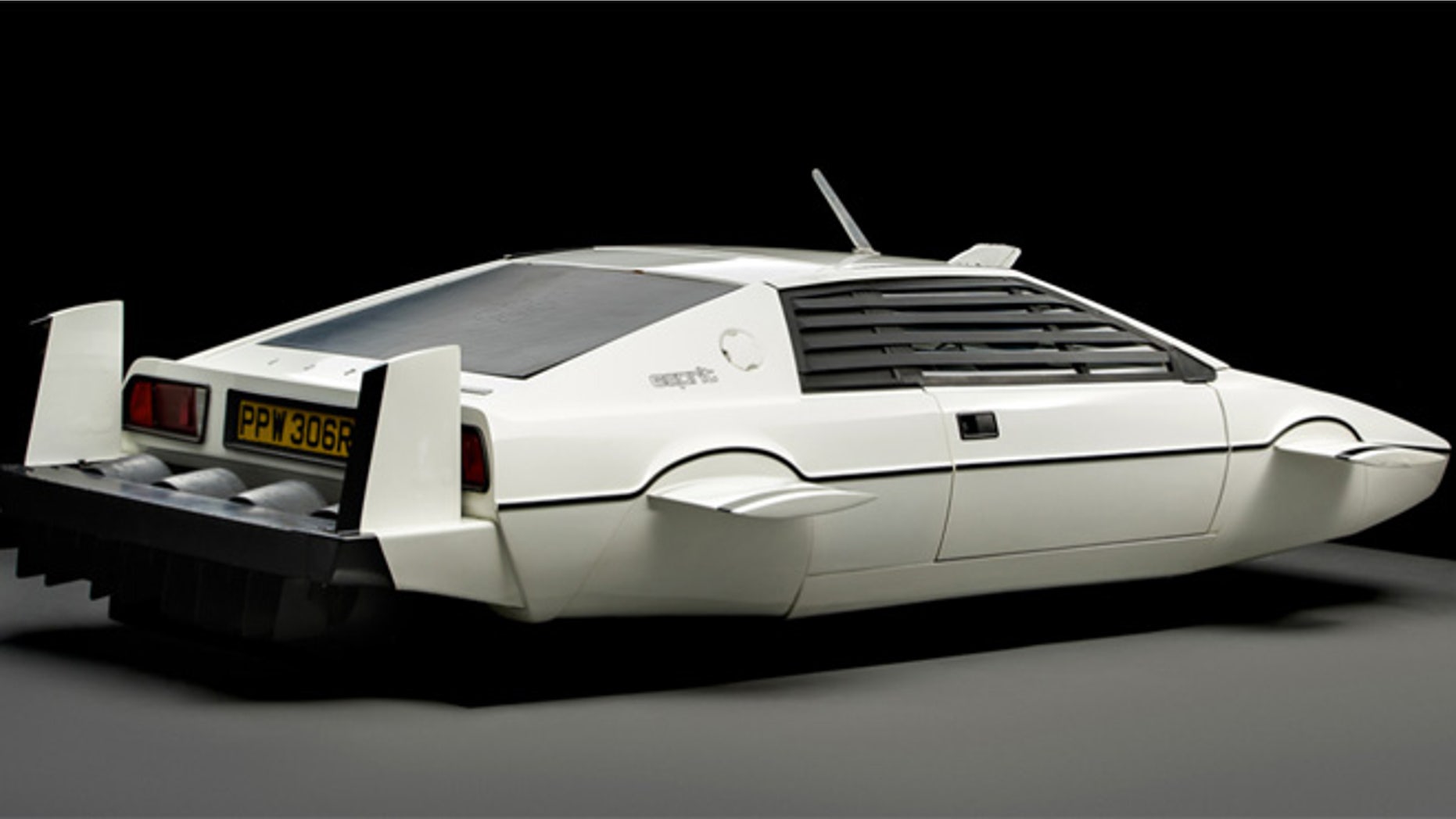 Elon Musk's next car is a submarine.
The PayPal/Tesla/SpaceX founder has confessed to being the anonymous bidder that recently won the Lotus Esprit-based submarine featured in the James Bond film "The Spy Who Loved Me" at auction for nearly $1 million, according to Jalopnik.com.
The car was the star of one of the most memorable scenes in movie history, where 007 drives it off a pier and into the water then turns it into a submarine at the press of a button.
Musk says he remembers the car fondly from his youth in South Africa and was "disappointed to learn it can't actually transform." Six versions of the vehicle were built for the film, each one with a different role. While this one -- nicknamed "Wet Nellie" -- was a functioning submarine, it wasn't engineered to drive.
The car itself is a bit of a mystery. It disappeared after production ended on the 1977 film, only to be discovered in a storage locker on New York's Long Island in 1989, the contents of which had been purchased in a blind auction when the rent went unpaid. It has been cosmetically restored since, but isn't operational. That's something Musk plans to change.
"What I'm going to do is upgrade it with a Tesla electric powertrain and try to make it transform for real," he told Jalopnik.
Coincidentally, the Tesla Roadster was built on a Lotus Elise chassis modified to accept the automaker's electric powertrain.
Musk has been portrayed in popular culture as both a real-life Iron Man and Bond-style super villain. We're guessing this latest move won't do anything to change that perception.
Perhaps that's his master plan, after all.