Eli Manning's new Chevrolet Corvette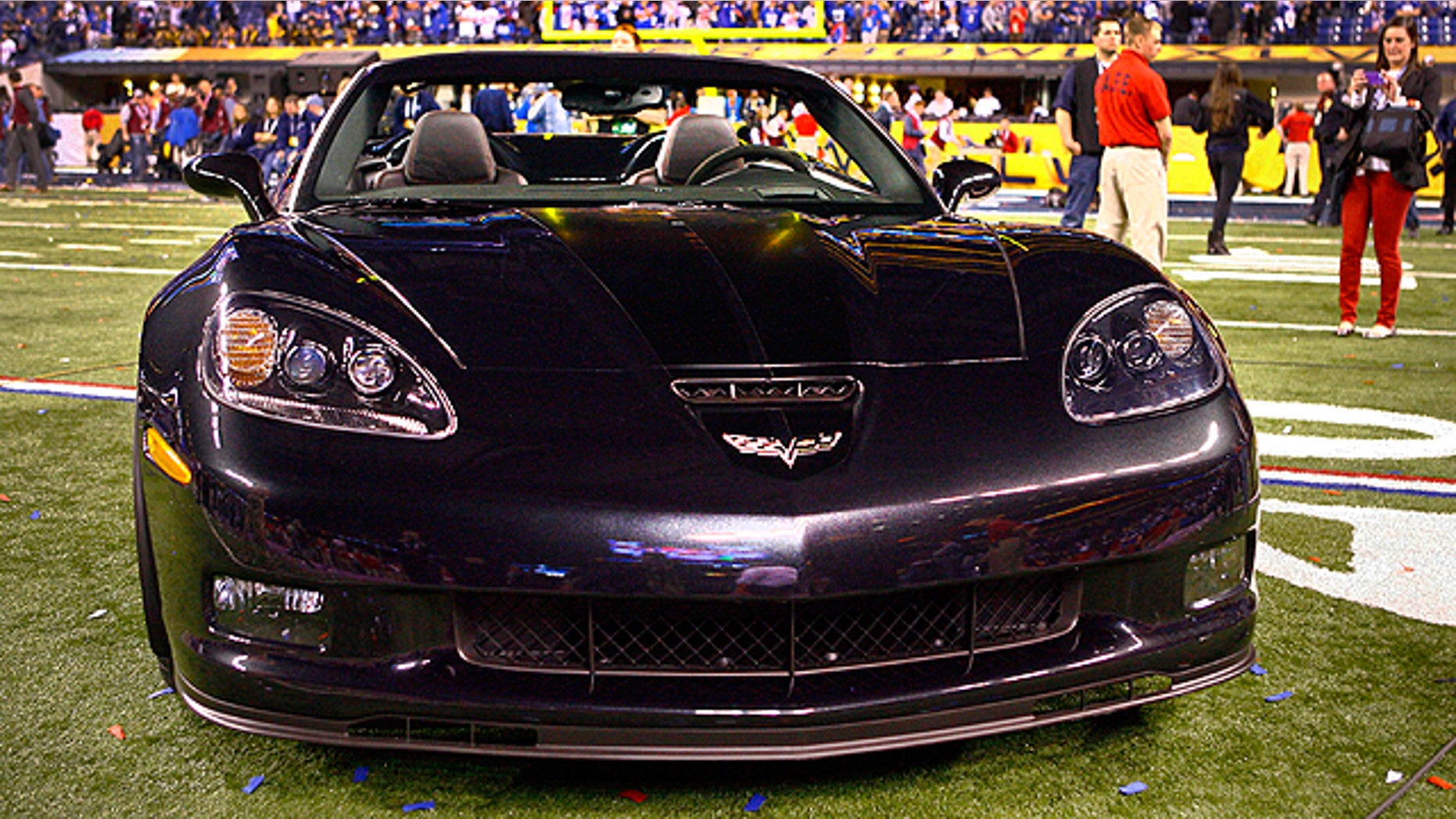 Just like the stadium he quarterbacked the New York Giants to their Super Bowl victory in, Eli Manning's new car is a convertible.
As a prize for being named MVP of the game, Chevrolet handed Manning the keys to a Corvette Grand Sport Centennial Edition.
No run of the mill Vette, the special package celebrates the 100th anniversary of Chevy's founding on November 3rd, 2011, and is only being offered on 2012 model year cars.
Read: Chevy introduces fastest Corvette convertible ever
Available on any of the Corvette models, the $4950 option includes Carbon Flash Metallic paint, Satin Black wheels with red accents, a suede-trimmed black interior, special 100th Anniversary badges and an advanced active suspension system.
Eli's drop top has a starting price of $69,115, but a top of the line 628 hp Corvette ZR1 with a top speed of 205 mph will run you $128,515.
Soon to have two Super Bowl trophies on the shelf of his Hoboken, N.J., apartment, Eli could likely afford to fill his parking spot with either Vette, but the Grand Sport should be just fine for his 15 minute commute to MetLife Stadium to defend the team's title next season.