Electric high-tech 'Iron Man' motorcycle bike revealed for $120,000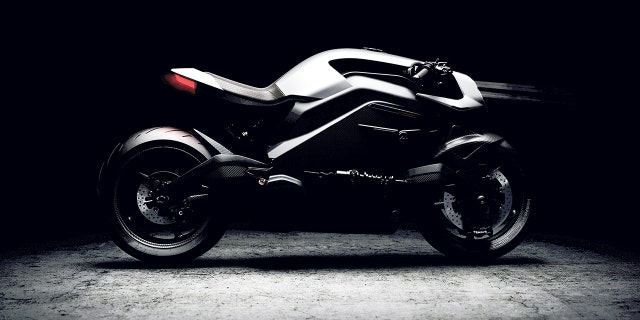 An electric motorcycle that comes with an Iron Man-like helmet and biker jacket that digitally connects the rider with the road has been tipped as one of the most advanced bikes ever made.

Built by a team of British engineers who have been likened to The Avengers, the futuristic design was launched at Milan's EICMA Motorcycle show today (Tuesday 6th) and features a Human Machine Interface (HMI) that has been taken to another level.

The Arc Vector utilizes exotic materials, thoroughbred componentry and cutting-edge architecture with a Heads-Up Display (HUD) helmet and intelligent biker jacket.

Priced at $120,000, it's aimed at rakish, trailblazing and eco-conscious millionaires.

It's the first model to be produced by Arc, a team of top engineering specialists based in Coventry, the UK's high-tech automotive heartland, who have been likened to Marvel's superhero team by the company's founder.

The Zenith helmet has been designed in collaboration with British company Hedon, with speedo, sat-nav and ancillary graphics projected onto the rider's visor so they can keep their eyes affixed to the road, Iron Man-style.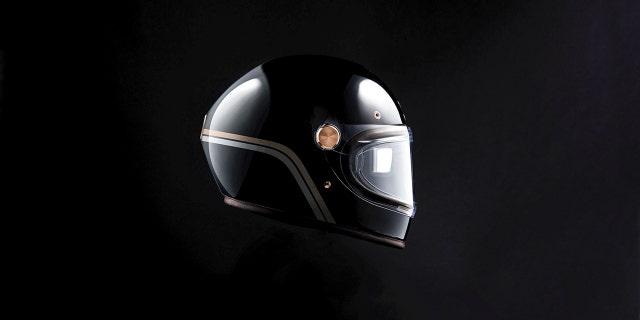 A live rear-view camera is encased in the calfskin-trimmed helmet, giving the user the ability to see what's behind them.

The bespoke jacket, called Origin, has HMI applied to the armored ride-wear as well as audio-type haptic amplifiers, which work like a smart phone's vibration notifications.

These may vibrate to alert of a potential hazard, provide dynamic performance-based feedback, or stir the senses when on a stimulating ride.

Arc's founder Mark Truman, who is ex Jaguar Land Rover, said: "We felt that there was more one could get out of motorcycling which no one was tapping into.

"This is about using technology to strip back the experience of riding a bike.
''The HUD and haptics of the helmet and jacket work in tandem with the Vector bike to remove distractions and emphasize the joy of riding."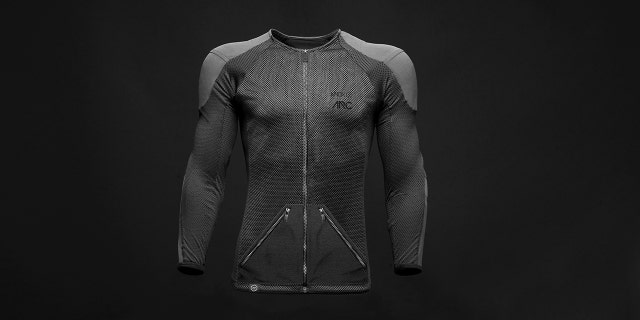 The Origin jacket, which is tailored in collaboration with English style gurus Knox, can play music as well as telling the rider how close to the limit of the motorcycle's capabilities they are based on factors such as how hard they brake.

And thanks to a lightweight build, Vector is said to have the best power-to-weight ratio of any electric motorcycle in its class by a considerable margin.

Truman, 42, a purist biker and technology evangelist, has assembled an engineering dream team and put in motion an ambitious business plan.

Arc's staff have worked in senior positions within Aston Martin, KTM, Ducati, Triumph, Jaguar Land Rover, MotoGP and Formula One. Pioneers in their field, they've designed vehicles for James Bond movies, emergency rescue units and niche electric hypercar companies.

"With Vector, we've set out to build the best performance electric motorcycle," explains Truman.

"With electric vehicles in general, the powertrain weighs a lot.

"This really can't be avoided if you want capacity, distance and performance.

"So, it was about stripping everything back and using a lot of exotic, lightweight materials, such as carbon-fiber.

"The chassis and battery module had to be one, and because of this approach we've been able to reduce the weight as much as possible to achieve the performance we wanted.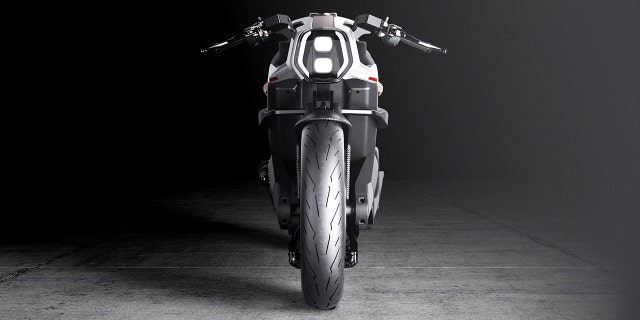 "The design brief was; if the term 'cafe racer' was going to be coined in ten years' time, what would that look like?"

Arc describes the Vector as a catalyst; a transformative vehicle that will challenge its rider's way of seeing and thinking, and one that shapes the world around it.

The company's founder added: "We've taken a wide-angle view of what mobility in the future could be and, using some big ideas and immense agility, we have brought it into the present.

"We are building the Vector for people who are on a journey, and we want people to continue taking those journeys in the future when the world's use of internal combustion engines is restricted."
-by Jack Peat