Edmunds sets coast to coast driving record for electric cars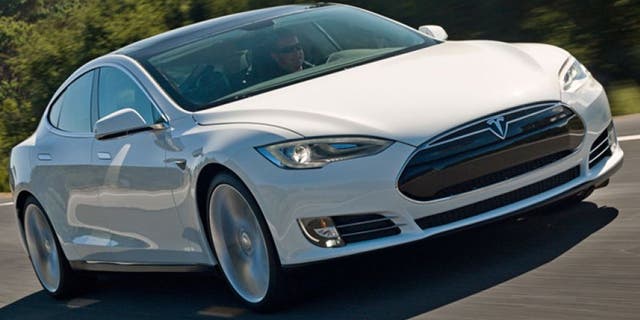 There's a new coast-to-coast driving record, but it's not so fast.
A team from Edmunds.com drove a Tesla Model S from the Los Angeles metro area to New York City in 67 hours, 21 minutes, beating Tesla's own cross country mark for electric cars of 76 hours, 5 minutes, set earlier this year.
The average speed over the 3,331.9 mile trip was 49.5 mph, handicapped by the need to balance speed with efficiency in order to get the maximize the range of the vehicle's 265-mile battery pack, and 23 stops at Tesla's high-speed charging stations that dictated the long, indirect route, where it was stationary for a total of 14 hours, 40 minutes.
Edmunds followed the rules of the original Cannonball Run outlaw race, but in reverse, starting at the Portofino Hotel and Marina in Redondo Beach, and finishing up at the Red Ball Parking Garage in Manhattan.
The very illegal, and unofficial record for a conventional car between the same two points was set by an Atlanta trio last year in a Mercedes-Benz modified with extra fuel tanks that made the trip in 28 hours and 50 minutes at an average speed of 98 mph.
The Guinness Book of World Records does not recognize speed records set on open public roads.
The Edmunds team required 1.06 Megawatt-hours of electricity, about one-tenth of the average home consumption, but paid nothing for it, because Tesla's charging network is free for owners of its cars.