Edmunds: Best Year-End Car Deals for 2017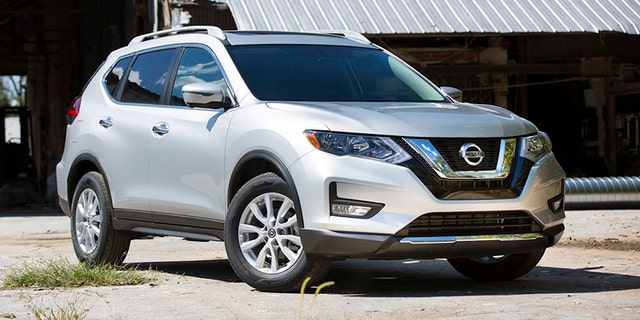 NEWYou can now listen to Fox News articles!
Every December, carmakers and dealerships scramble to hit end-of-year goals and sell off vehicles from the outgoing model year. But this December might be one for the record books. Inventory is at unusually high levels, and the push to clear it will be far more aggressive than in years past. Rebates will be generous — particularly on sedans, which are not nearly as popular as SUVs. So bargain hunters can find significant savings.
To help you shop, here are seven deals on outgoing 2017 models that are worth close consideration. For each vehicle category, there's also a recommended car based on Edmunds reviews. These vehicles should still be available in most areas, and all have deep discounts. Keep in mind that the manufacturer's suggested retail price (MSRP), discounts, incentives and rebates may vary by region.
COMPACT CAR
— 2017 Volkswagen Jetta : The Jetta delivers lots of room for a compact car, with a spacious back seat and ample trunk space. All three of the Jetta's four-cylinder engines make it fun to drive and return good gas mileage. Onboard tech is easy to use.
Starting price: around $18,000
Year-end discounts: in the $7,000 range
— 2017 Ford Focus : The Focus is comfortable and quiet, even at highway speeds. The ride feels sporty and secure while cornering. Lots of high-tech options are available.
Starting price: around $17,000
Year-end discounts: in the $6,500 range
EDMUNDS PICK: The 2017 Ford Focus. Although neither car has had a major redesign since 2012, both have received incremental updates and represent a good value. The Ford Sync 3 infotainment system is one of the best out there and gives the Focus a more high-tech feel. Plus, the Focus is one of the Edmunds Buying Guide's top recommended sedans for 2017.
COMPACT SUV
— 2017 Nissan Rogue : The Rogue keeps its composure over varying terrain while carrying you in some of the most comfortable seats of the cars in this class. Adding to its appeal are easy-to-use tech options and versatile cargo space, including available third-row seating.
Starting price: around $24,700
Year-end discounts: in the $8,400 range
— 2017 Hyundai Tucson : The Tucson's turbocharged engine gives it impressive acceleration and fuel economy. The Tucson also achieves top safety scores. And shoppers who love tech will appreciate the infotainment system found in higher trim levels.
Starting price: around $22,700
Year-end discounts: in the $5,000 range
— 2017 Ford Escape : Driving the Escape feels more like piloting a car than an SUV. The Escape also offers lots of room, and the optional 2.0-liter turbocharged engine does a good job of getting the SUV up to speed. The availability of Apple CarPlay and Android Auto is a plus.
Starting price: around $23,750
Year-end discounts: in the $7,000 range
EDMUNDS PICK: It's a three-way tie. The Escape is the best performer, especially with the optional 2.0-liter turbocharged engine. The Tucson is a great value and the most stylish option, but the Rogue is the only one with three rows.
MIDSIZE CAR
— 2017 Honda Accord : The Accord is roomy, and the interior is filled with stylish, high-quality materials. We think the Accord is fun to drive and has sporty handling. The higher trims are on par with entry-level luxury cars in terms of appointments and performance.
Starting price: around $22,500
Year-end discounts: in the $6,500 range
— 2017 Ford Fusion : The Fusion is luxurious, stylish and fun to drive, all at the same time. If that weren't enough, it is also spacious, safe and practical. Notable for its power is the V6 Sport version, which has an incredible 325 horsepower and 380 pound-feet of torque — the same as the Ford F-150 truck.
Starting price: around $22,100
Year-end discounts: in the $5,700 range
EDMUNDS PICK: The 2017 Honda Accord. It was a tough choice because both vehicles have a four-star rating from Edmunds editors. The Fusion is more powerful and has some features the Accord can't match, such as the ability to park itself. But the Accord is a more well-rounded vehicle and will likely retain its value better in the long run. Note that this is the last model year for this generation of the Accord. If you're worried about not having the newest version, you might favor the Fusion, which was refreshed this year.
EDMUNDS SAYS: The best deals will be on outgoing model-year sedans, which have been slow to move. These are great cars and will often be more fuel-efficient and easier to drive than larger SUVs. Make sure you compare pricing and test-drive before making a decision.