Earnhardt's return to NASCAR could take more time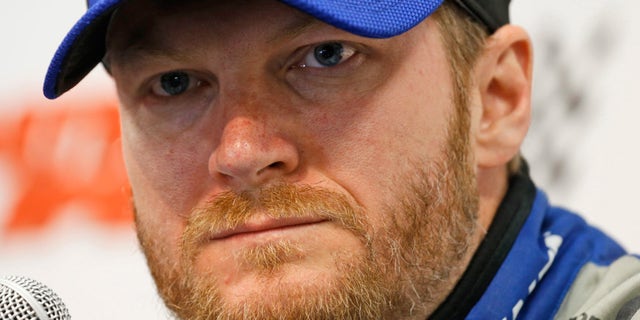 Dale Earnhardt Jr. warned Monday that his return to NASCAR could take longer than planned.
NASCAR's most popular driver is scheduled to miss his third consecutive race this Sunday with concussion-like symptoms. On his weekly podcast, he said he will have another evaluation soon to see "what kind of gains we've made and get in front of my doctors . and let them tell me where they think I'm at and that will help us make the decision on what we're going to do for Watkins Glen."
Jeff Gordon came out of retirement to drive for Earnhardt on Sunday at Indianapolis Motor Speedway, and Gordon will race the No. 88 car again this weekend at Pocono. No decision has been made by Hendrick Motorsports about next month's race at Watkins Glen.
Earnhardt said on last week's podcast he was struggling with balance and nausea, and said Monday doctors have given him daily exercises to improve his balance.
"That stuff takes about two hours, two and a half hours," he said. "I've got to do it every day. There's worse things to have to do. Some of it is tedious. Some of it is pretty tough. Some of the visual stuff is pretty tough.
"You can race with some ailments. You can race with a bad wrist ... there's been some guys that have done some pretty incredible things. I've raced with a broken shoulder blade. There's certain things you can race through, but one of the things you cannot race through is concussion-like symptoms. The balance deal is a critical part of being able to drive a race car."
Earnhardt also asked his fans to thank Gordon for taking over. Gordon was on vacation in France with his family when team owner Rick Hendrick asked him to drive for Earnhardt.
"I'm not sure I would have made the decision he made to leave an awesome vacation with his family," he said. "Make sure you guys send special thanks to Jeff, my crew went through all that heat (at Indy) as well. Keep sending them good vibes. When we get back together, it's going to be on."