Ducati Scramber Sixty2 unveiled with lower power, price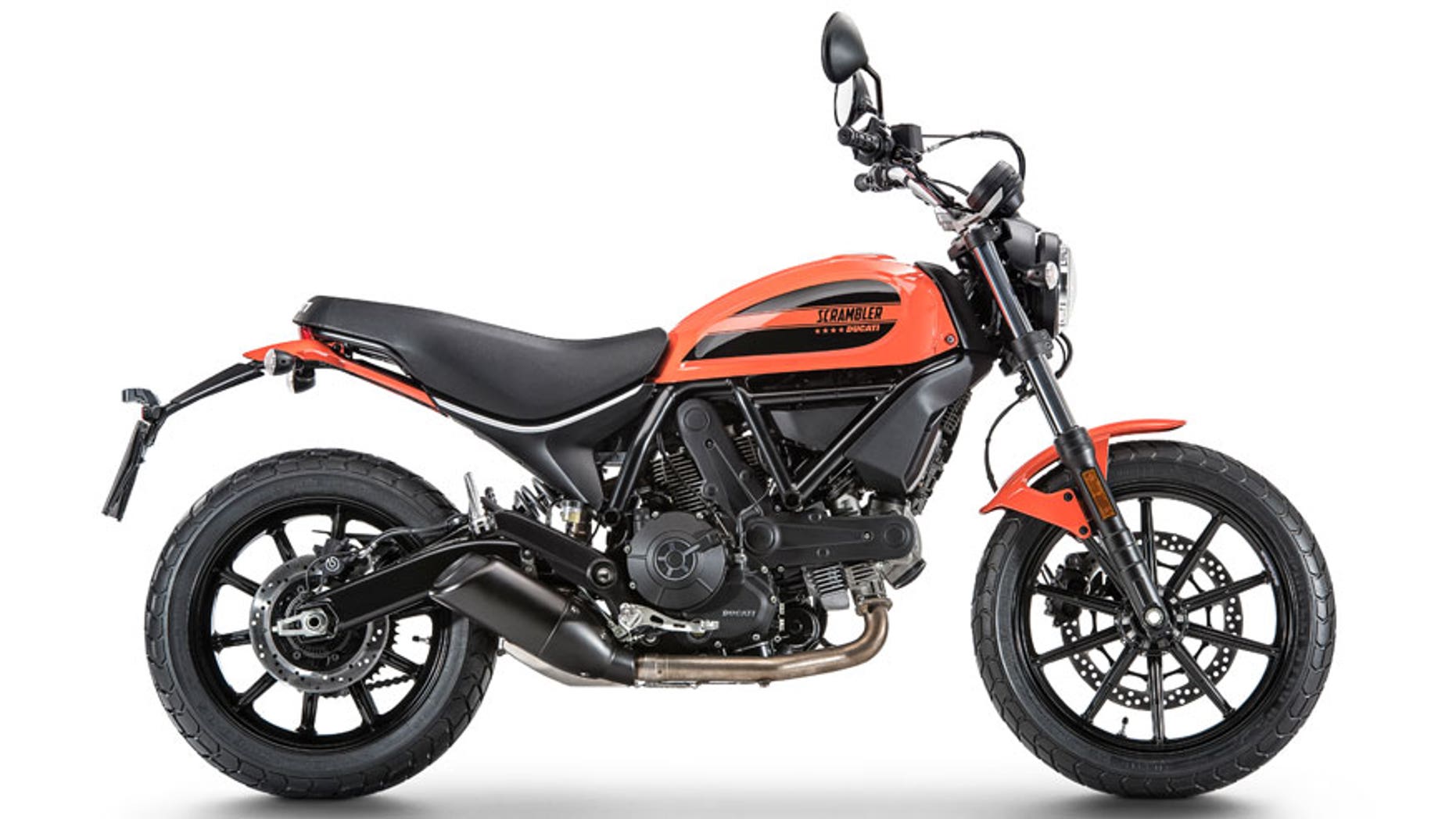 Ducati has introduced a new entry level version of its wildly successful Scrambler in an effort to bring its retro-modern appeal to a wider audience.
The Scrambler Sixty2 takes its name from 1962, the year the first Scrambler was launched. It's largely the same as the current Scrambler, but features a 399 cc twin that's based on the design of the existing 803 cc motor. Power drops from 75 hp/50 lb-ft of torque to a more accessible 41 hp/25 lb-ft.
Other changes include a switch from inverted to traditional front forks; replacing the cast aluminum rear swingarm with a steel one; lengthening the wheelbase by .6 inch; and offering two seat heights. ABS brakes are still standard, but the front disc is slightly smaller.
Aside from all of that, the updates are largely cosmetic and the new bike weighs 403 pounds, a seven pound drop. Its starting price is $7,995, down just $500.
The weight and price cuts may not seem like much, but, having tested the 803 cc Scrambler, I can tell you that it has far more power than a new rider needs. You hardly have to twist the throttle, and, if you're still developing your throttle skills, it can surprise you when you hit bumps and in unexpected situations. The lower output should offer more leeway, and while it's still not a light bike, even the big Scrambler carries its weight well and isn't hard to handle.
Nevertheless, it looks like the Sixty2 moves the needle from substance further toward style. It will be interesting to see how many customers follow it there.
----------
2015 Ducati Scrambler Test Ride