Drunk teen stole golf cart for 3.5-mile McDonald's run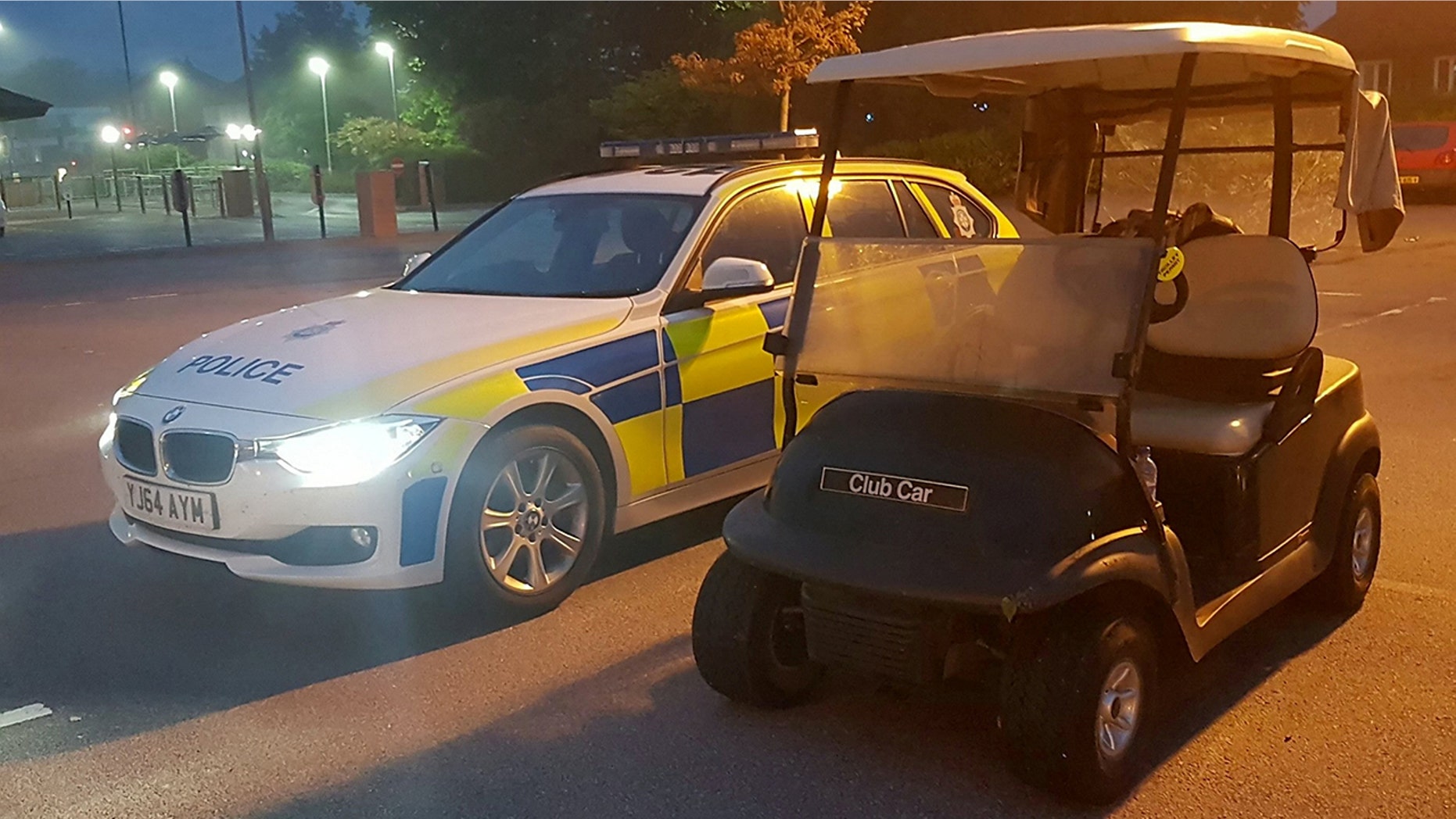 A drunk teenager who stole a golf cart and then drove through a McDonald's drive-thru has been banned from the roads for a year.
Jamie Elliot, 18, took the buggy from Catterick Golf Club, in Catterick Garrison, U.K., and drove it for 3.5 miles with a pal on the hunt for takeaway food.
A North Yorkshire court heard the intoxicated teen had traveled to the fast-food chain at around 4 a.m. before police were called to the scene.
"The defendant had gone to the restaurant with friend Matt Redfern as his passenger when he was found by police," Prosecutor Sarah Tyrer told the court.
"He had taken the golf cart from a nearby golf club and taken it 3.5 miles in distance.
"Police were called by restaurant by staff and the defendant provided a breath sample for analysis which proved he was over the limit."
The incident, which occurred at the fast-food chain outlet on May 29, was reported by McDonald's staff.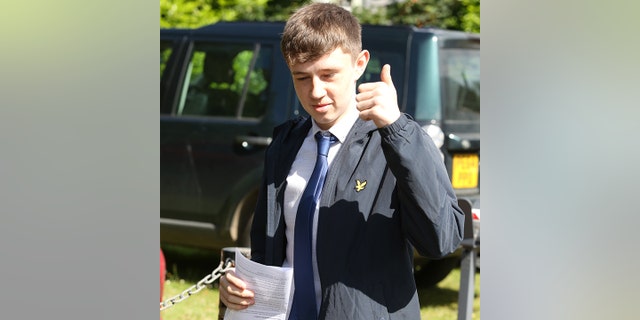 Officers had tweeted a picture of the golf buggy parked up outside the McDonald's restaurant in Richmond, North Yorkshire, which had been shared hundreds of times.
When mechanical engineering apprentice Elliot was breathalyzed, he was found to be over the limit with 47 micrograms in 100ml of breath, the legal limit being 35 micrograms.
North Yorkshire Police also gave him a warning for taking the golf buggy without consent from the unsecured golf club.
"The defendant made full admissions and co-operated with the police at the time," defense lawyer Nick Woodhouse said.
"A couple of days after the incident, he actually secured an apprenticeship in Mechanical Engineering.
"This isn't someone who sits around playing the Playstation all day long, he has actively found work which is something quite hard to find in rural areas.
"He was of low intoxication, of previous good character, there was no damage to the vehicle or anything else and no other vehicles were on the road at that time of night."
Elliot pleaded guilty to driving a mechanically propelled vehicle while unfit to drive through drink.
He was disqualified from the roads for 12 months.
Elliot was also fined £120, ordered to pay court costs of £85 and a £30 surcharge.