Drunk driver escapes after flipping car into pond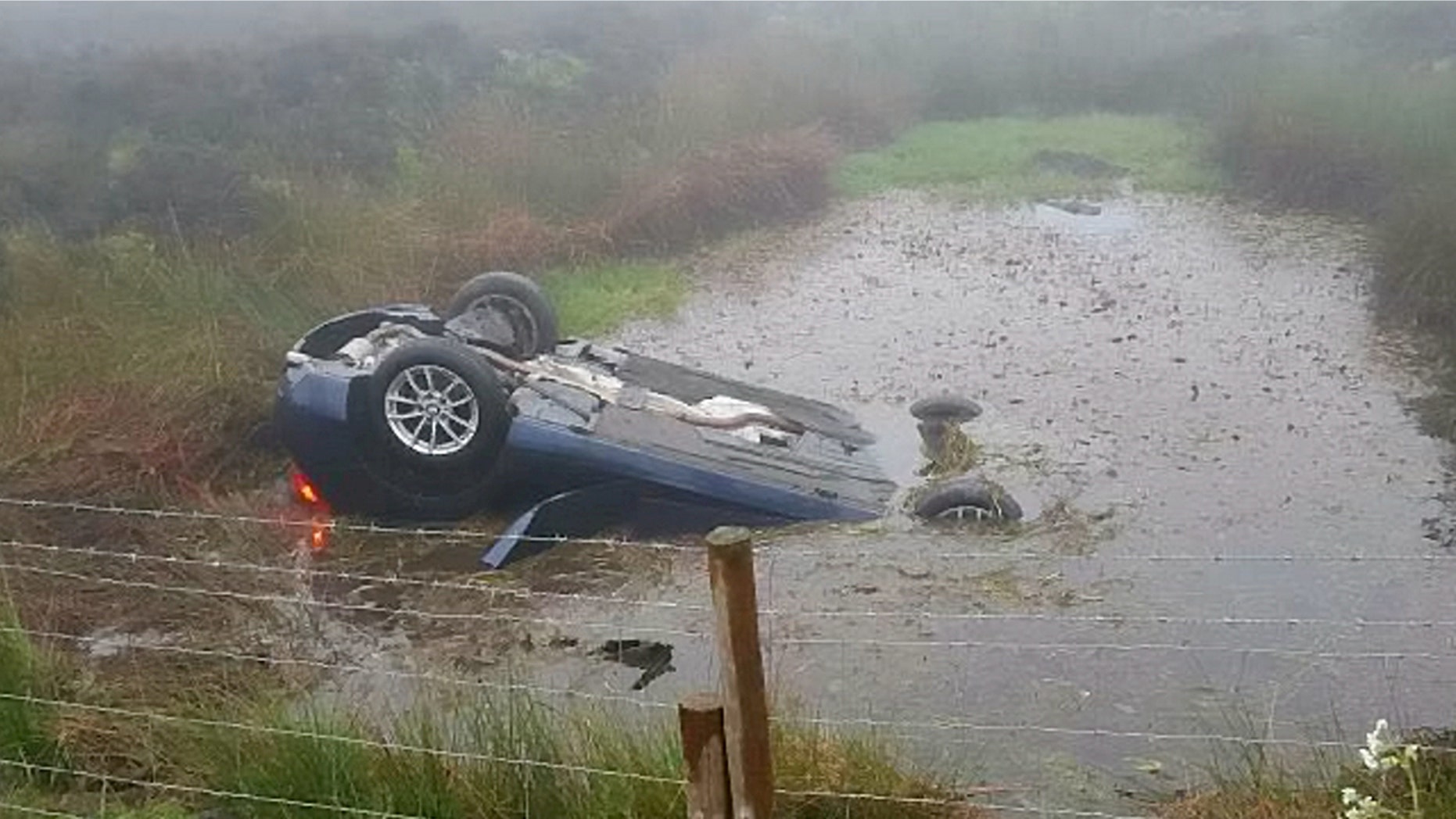 A drunk driver ended up in the drink in England, when he flipped his car into a flooded field.
Michael Mitchell admitted to police that he'd three or four pints of beer before running his car through a wall and of the road in Holymoorside as he failed to negotiate a sharp bend.
Police found the car hours after the accident and tracked the 19-year-old to his home, where he failed a breathalyzer test. He claimed that he hadn't immediately called them to report the accident because he lost his phone in the car.
Mitchell and his passenger were wearing their seat belts and uninjured, but had to fight their way out of the sinking car, SWNS reports. They managed to hitch ride and went to a nearby hospital to get checked out.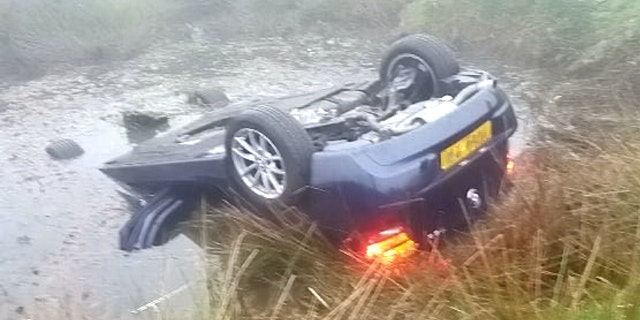 A judge presiding over the case against Mitchell called him "remarkably lucky," and said that "the circumstances could have been dreadful if you had both been unconscious."
The court fined Mitchell $265 and suspended his license for 16 months.