Your driver's license could be replaced by a cellphone app if a pilot program involving four states and the District of Columbia works out.
"We see great utility in the future with mobile driver's licenses that don't exist today with the physical plastic cards," said Paul Grassi with the Commerce Department's National Institute of Standards and Technology. "With innovation occurring on mobile platforms it almost makes too much sense to add this as an option."
NIST provided a $2 million grant to a cybersecurity company called Gemalto to design and test a digital license in a two-year pilot program.
CALIFORNIA TO AUTO-REGISTER DRIVERS TO VOTE, SPARKING FRAUD CONCERNS
"The purpose of that pilot is really to test the technology before we went to a full-scale implementation," according to Tiffany Conway, field marketing director for Gemalto North America.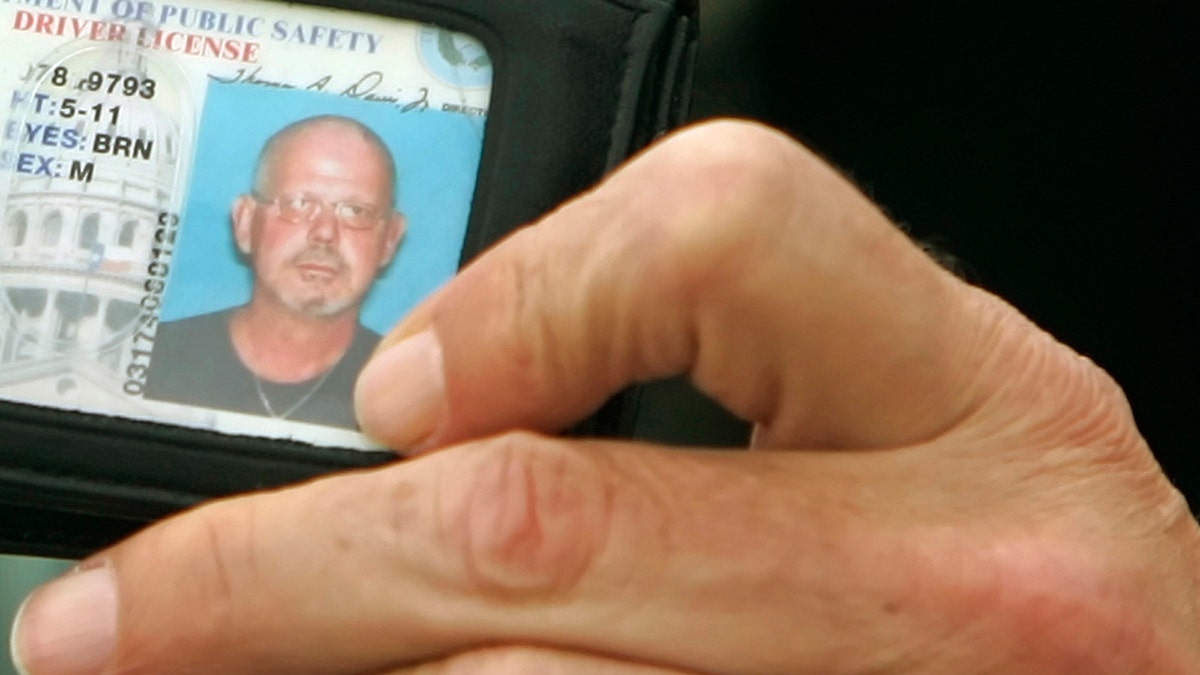 The company has already conducted field trials in Colorado, Idaho, Wyoming, Maryland and Washington, D.C.
"It's not just an image of a license on your phone," Conway said, "it's really a new way of carrying and storing your credential that allows you to interact with verifying parties in a completely different way."
The cellphone app does show your license, front and back, just as it looks on your plastic version. But unlike the license in your wallet, the app has settings that allow you to limit what's shown, depending on the situation.
For example, when buying alcohol "you only see their picture and it says that they are of age," said Elizabeth Gregg, general manager of Applejack Wine & Spirits in Denver, which participated in field testing.
VERMONT CONSIDERS 3RD GENDER OPTION ON DRIVER'S LICENSES
Nothing else on your ID is seen by the store clerk.
"You're just checking the face recognition with the computer and they're off and running," Gregg said, adding that simplicity and speed would really help stores like hers that have thousands of transactions in a single day.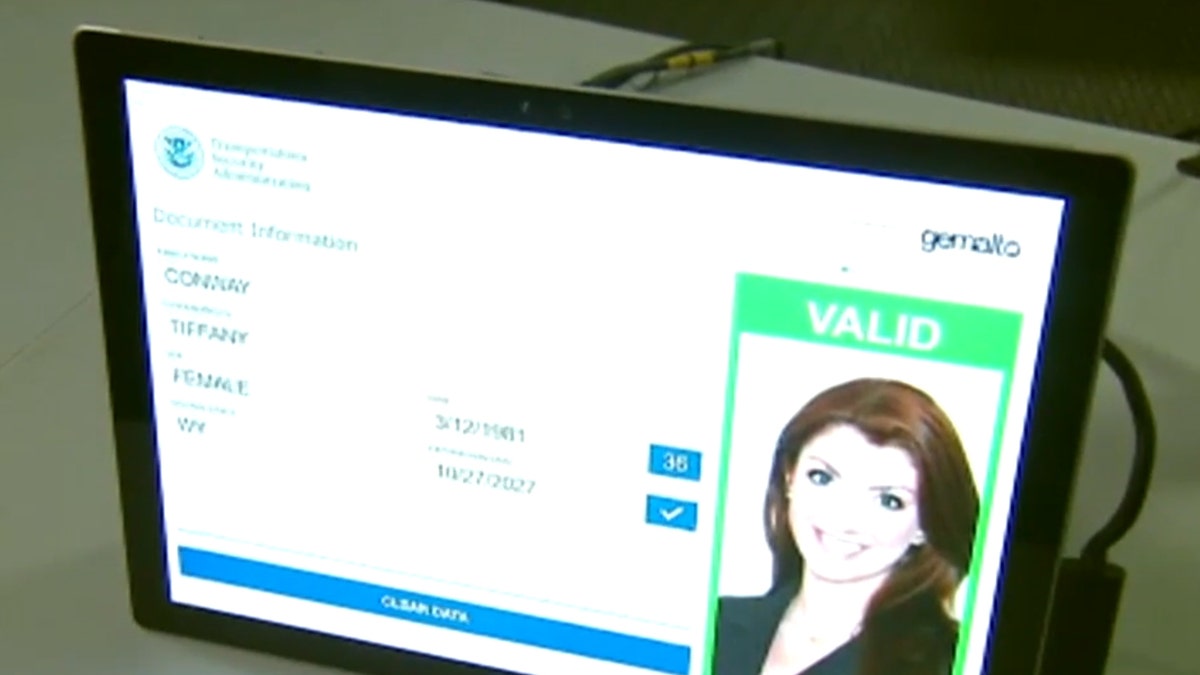 On the other hand, if you are pulled over while driving, your entire license will be available to the officer. But what about those of us frightened by the idea of giving police access to all the information in our phone?
"That's a fantastic point and something that we've really heard from the get go of this," Conway said, "that no one wants to hand their cell phone over to anyone for any purpose."
Gemalto's solution was to develop an app you can access separately from the other information in your phone, protected, of course, by a pin or fingerprint. Conway said it works a bit like a digital ticket to a movie or concert. You open the app and hold your phone close to a device that scans or reads the information.
"Whether you are at the airport, whether you are being pulled over by law enforcement, your phone never leaves your hand," she said.
Not everyone is thrilled with the idea, however – including criminal defense attorney and self-described civil libertarian Dan Recht.
"What comes to my mind is the possibility of frightening privacy invasion by the government," Recht said.
Recht believes people have gotten much too used to having all of their personal information stored electronically. While he said there is nothing inherently wrong with a digital driver's license, he said it leaves room for abuse.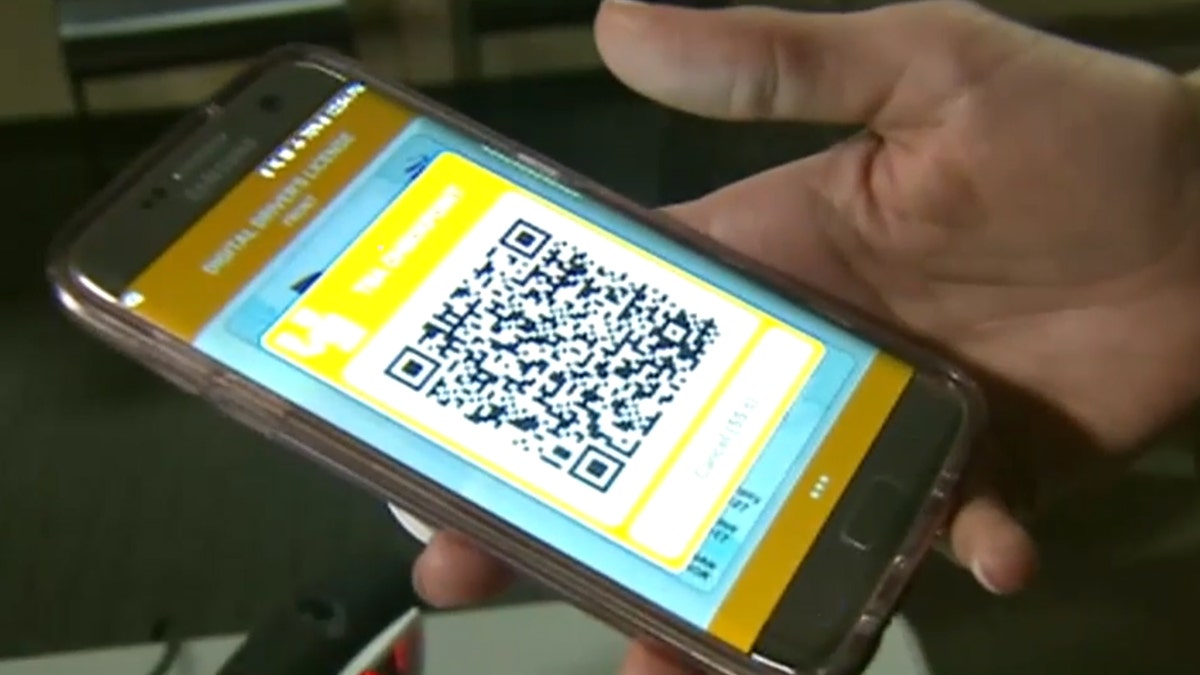 "What keeps the government from overreaching?" Recht said. "What keeps them from going the next step? And it really is only another step or two, to a national ID where they know everything about you."
"One of the very first tenets is no national ID," Grassi said of the work NIST is doing. "And the mobile driver's license would be no different."
Each individual state will still be in control of driver's license information, as they are now, he said.
Diane Johanssen manages the driver's license office in Lakewood, Colorado, which took part in field testing Gemalto's product.
"Everyone wants it right now and I think that the digital license is the wave of the future, personally and professionally," Johanssen said.
Johanssen said one of the biggest advantages to going digital would be the ability to update license information remotely.
"It would basically keep them out of the office, and for all those people with special needs, that are in nursing homes that have an issue to just get to a driver's license office," she said, "it's so simple."
There is still a year to go in the pilot during which Gemalto will focus on how to use the digital ID for things like setting up accounts online, instead of manually typing in information.
"And then we'll take all the results that we've found," Conway said, "...and we'll take the new refined technology and present it all to the states and it will really be up to them to determine when they'd like to implement this in a full-scale fashion."
Grassi believes most Americans will have the choice of using a digital driver's license, or sticking with the old hard copy, within the next five years.