Driver walks away from shocking rollover crash caught on camera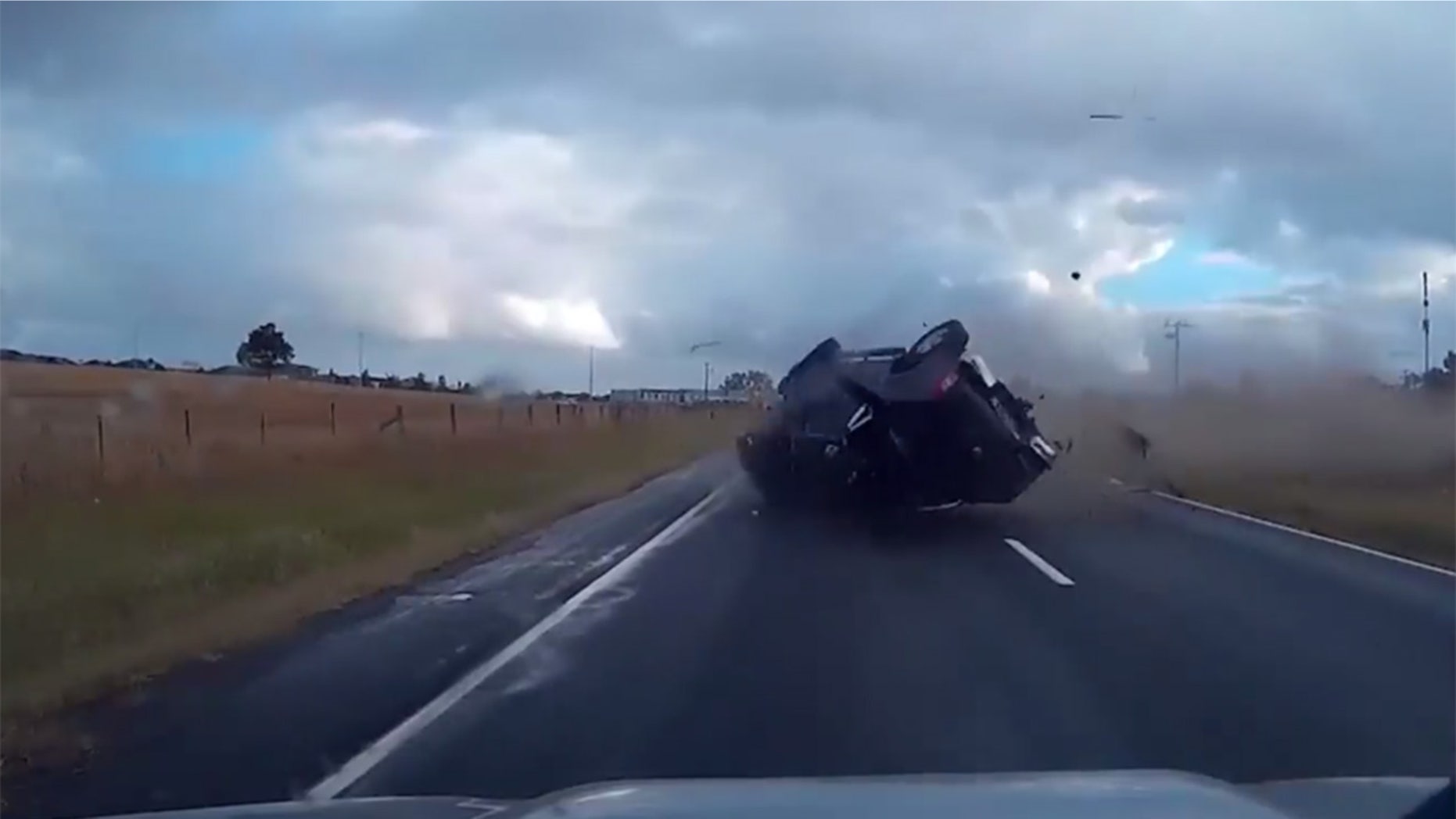 A driver survived a horror rollover crash in Australia that was caught on camera, and he even stuck the landing.
In a video posted to the Dash Cam Owners Australia Facebook group, the black Nissan Navara pickup can be seen losing control before it crosses the median of a four-lane highway, rolls three times and lands upright on its wheels.
Amazingly, the truck didn't hit any oncoming vehicles and the unidentified driver exited the vehicle largely unscathed, according to News.com.au.
The cause of the accident is unknown, but some commenters praised the performance of the pickup.
"Props to that Navara for taking that roll like a champ. He needs to write a big thank you to Nissan for building a strong car because that should have ended so much worse," wrote one, while another added, "wow that Nissan passed with flying colors! As the [video] progressed at first I was impressed at the roof retaining its shape, and then the door opened!!!"
The Navara is small pickup, similar in size to the Frontier sold in the United States. In fact, it's rumored to be the basis for the next-generation Frontier that's expected to debut in the next year or two.