Driver unhurt after car nosedives into ditch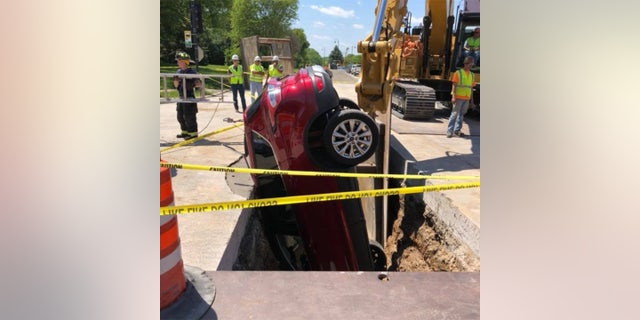 A Wisconsin woman is OK after her SUV ended up nose-first in a deep trench when she unwittingly drove it into a construction zone on Monday.
The Village of Greendale Police Department posted images of the 63-year-old's car standing upright to its Facebook page as a warning to other motorists heading to the area.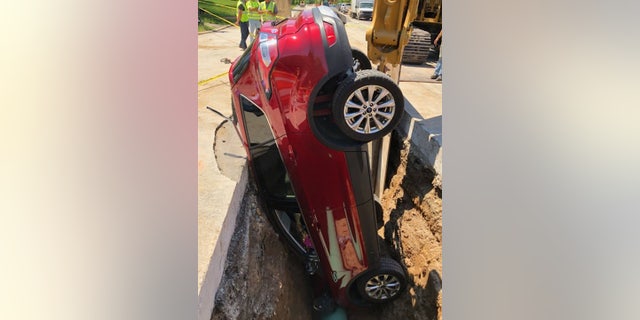 A fire department spokesperson told the Journal Sentinel that the warning signs barriers "weren't very clear."
Fox 47 reported that the woman didn't appear to be injured.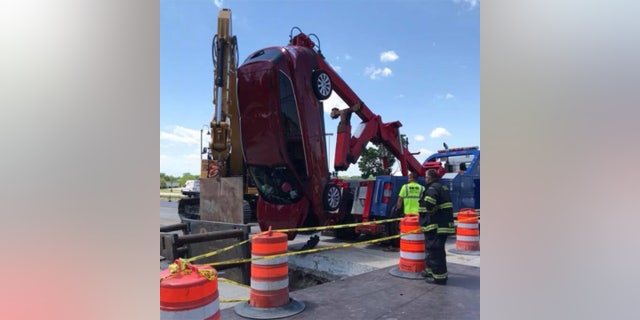 The vehicle was lifted out of the hole with a crane, and the only visible damage was to the front end and the top of the roof where it was resting along the edge of the pavement.
Police told the Journal Sentinel that they hadn't yet decided whether or not to charge the woman with any moving violations.