Driver trapped in burning BMW after engine caught fire, brakes failed. Cause unclear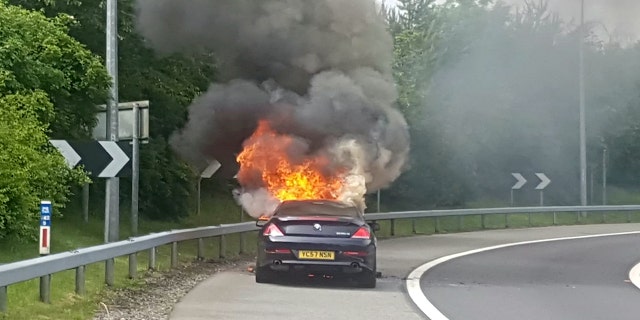 A BMW driver faced a harrowing ordeal last month when his car caught fire as he was trapped inside.
Andrew Lindsay was driving on the M6 highway in England on June 1 when then engine in his 2007 BMW 6 Series died and burst into flames.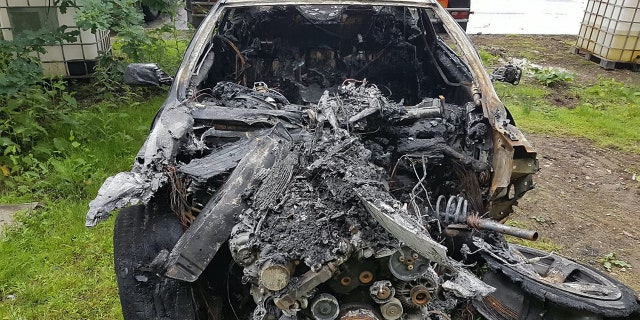 Lindsay told SWNS that the car suddenly conked out at 70 mph and that he had to use the emergency handbrake to bring it to a stop at the side of the road.
Parked there, he found the door didn't work and was initially unable to escape from the car, before finally getting the it open with a strong shove.
"When I tried to get out all the power in the car had gone haywire, and I couldn't open the door," Lindsay said.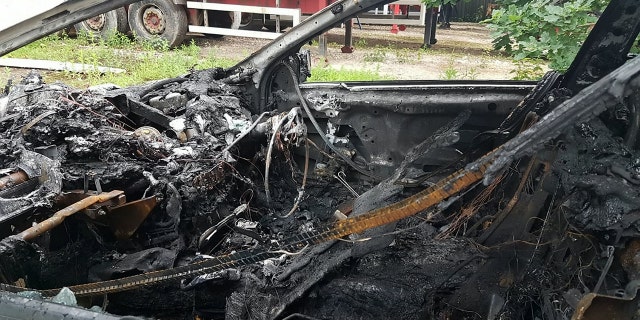 "So I had to put in a shoulder barge to it and it fortunately opened."
The engine compartment and cabin were completely destroyed by the inferno, which the insurance company determined was started by the motor's wiring.
Nearly 2 million BMWs were recently recalled worldwide for a wiring issue that could lead to a fire, but Lindsay's model was not listed among them.
Lindsay said that a BMW inspector could not confirm the cause of the fire, due to how much damage was done to the car.
"I think other BMW drivers need to be warned. This should not be happening."