Driver falls 70 feet from window while escaping his crashed car on bridge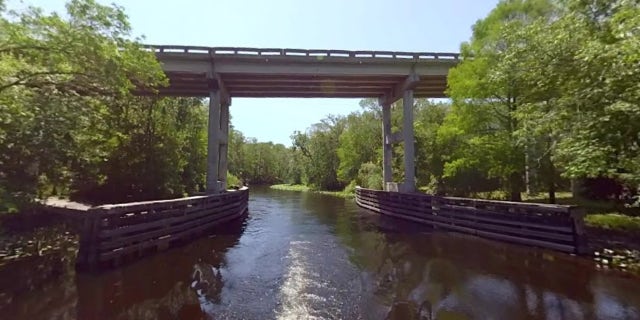 Authorities say a driver who crashed his car on a Florida bridge and then crawled out a window has plunged more than 70 feet to his death.
News outlets cite a release from the Florida Highway Patrol as saying 20-year-old Chad Lee Melnyk struck a concrete railing with his car Sunday night on the State Road 40 bridge, spanning the Ocklawaha River near Silver Springs.
The statement says it appears Melnyk crawled out of the driver's side window and then fell over the guardrail to the ground below.
Authorities say it's unclear why the car had crossed from an eastbound direction into the westbound lane, striking the railing with its left side.
Melnyk was pronounced dead at the scene by a fire rescue official.