Dramatic video captures blazing fuel truck being driven to safety through Indian city
An Indian man is being hailed as a hero after he jumped into a burning fuel tanker and drove it away from a gas station, leaving a mile-long trail of flames in his wake.
The shocking scene was captured on camera and looks like it was taken straight from a big-budget action movie.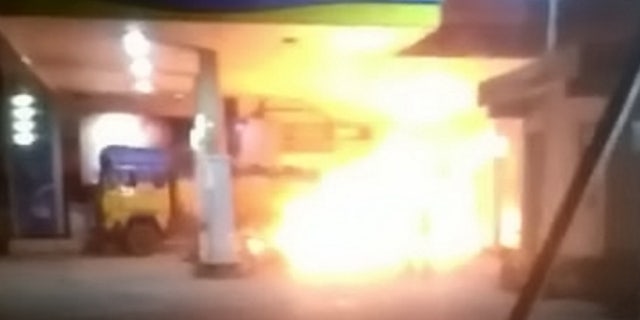 The truck was parked at the station in the town of Gotegaon unloading fuel on Sunday night when it caught fire.
After failing to put it out with an extinguisher, Sajid Khan called the fire department and started to make a run for it with others, but then changed his mind and got back into the cab, SWNS reports.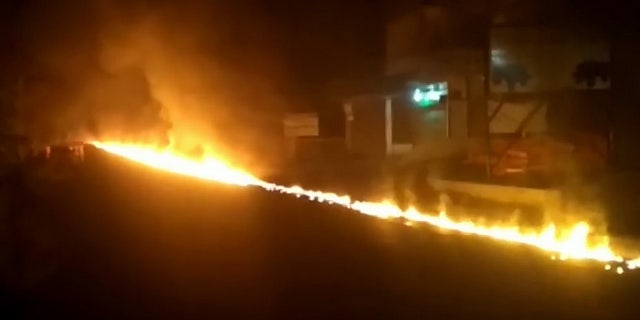 Video shows Khan driving the blazing truck out of the station and down an urban road, trailing a "river of fire" behind it that damaged several market stands, but prevented a larger catastrophe in the densely populated center.
Khan drove about three miles before he found a place clear from buildings to pull over, then escaped from the vehicle.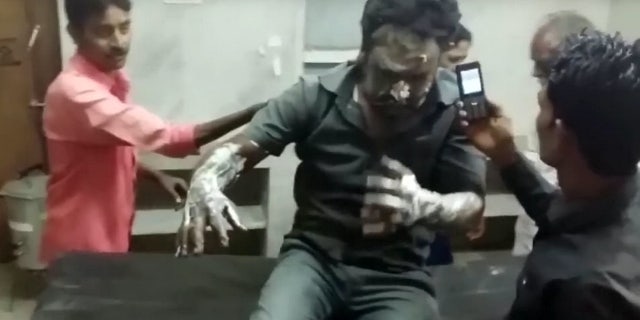 "The locals were terrified but rushed me to the hospital," Khan told Indian broadcaster News 18.
Amazingly, Khan only suffered minor burns to his face, hands and feet, and no one else was injured in the incident.
The cause of the fire is not known.