Drag racing legend Doug Rose, 80, killed in Green Mamba jet car crash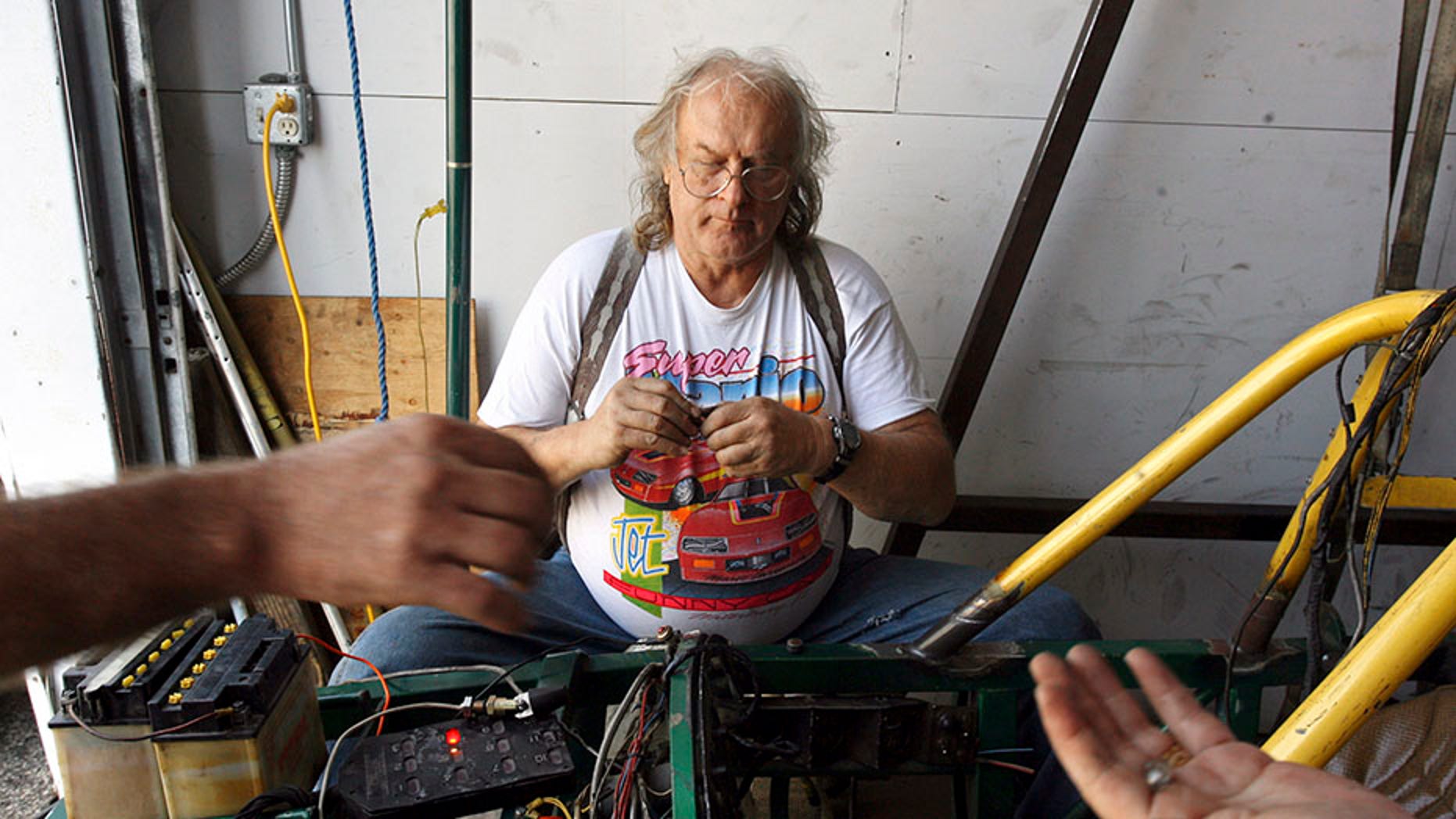 Drag racing showman Doug Rose, 80, died on Friday when he crashed his famous jet-powered Green Mamba car at Michigan's Norway Speedway.
Rose built the car using a surplus Navy fighter jet engine in 1968, two years after losing both of his legs in a crash. He toured with the 300 mph vehicle for decades until it was stolen and stripped in 2006. He managed to recover and rebuild it, and took it back on the road the following year.
Rose was starting an exhibition lap of the short oval speedway when video shows that he failed to negotiate the first turn and crashed into the wall and flipped.
WARNING: VIDEO SHOWS FATAL ACCIDENT:
Autoweek reported that Rose's wife Jeanne rushed to the scene with emergency workers, but that when she pulled him out of the car he was already dead.
Michigan State Police are investigating the incident.
The Associated Press contributed to this report
86-YEAR-OLD DRAG RACER CHRIS KARAMESINES SETS NHRA RECORD WITH 305 MPH RUN