Doug Kalitta wins closest NHRA Top Fuel drag race ever by .0001 seconds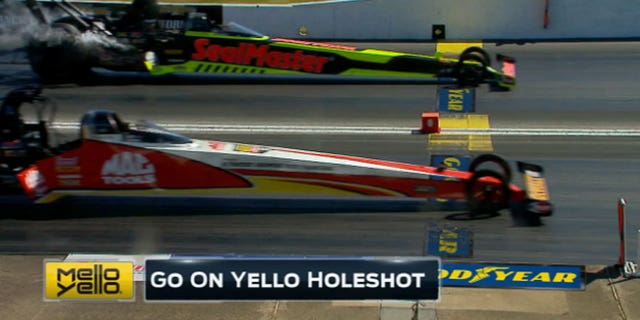 "Ask any racer. Any real racer. It don't matter if you win by an inch or a mile. Winning's winning."
There's little that if you asked Doug Kalitta, he'd agree with those words, spoken by the character Dom Toretto in "The Fast and the Furious" film, of course.
On Sunday, Kalitta won the closest Top Fuel drag race in history, beating teammate J.R. Todd by less than .0001 of a second at Atlanta Dragway in the final of the NHRA Summit Southern Nationals.
Todd actually ran the quicker time, at 3.780 seconds to Kalitta's 3.801, but Kalitta beat him off the line by .021 seconds and hung on just long enough to win the 1000-foot sprint, crossing the finish line at 323.19 mph.
"NHRA has been staging drag races for a long time, so it is hard to grasp the idea this was the closest race in Top Fuel history," Kalitta told Fox Sports. "I honestly didn't think I had won when I got my car stopped. When JR came blowing by me at the finish line, I looked over and didn't see my win light, so I figured I had lost. Once I turned off the track, to learn I had won was a huge relief."
The only other NHRA race this close was the Pro Stock finals at the Thunder Valley Nationals in 2012.