Domino's talking pizza delivery scooter hits the streets of Amsterdam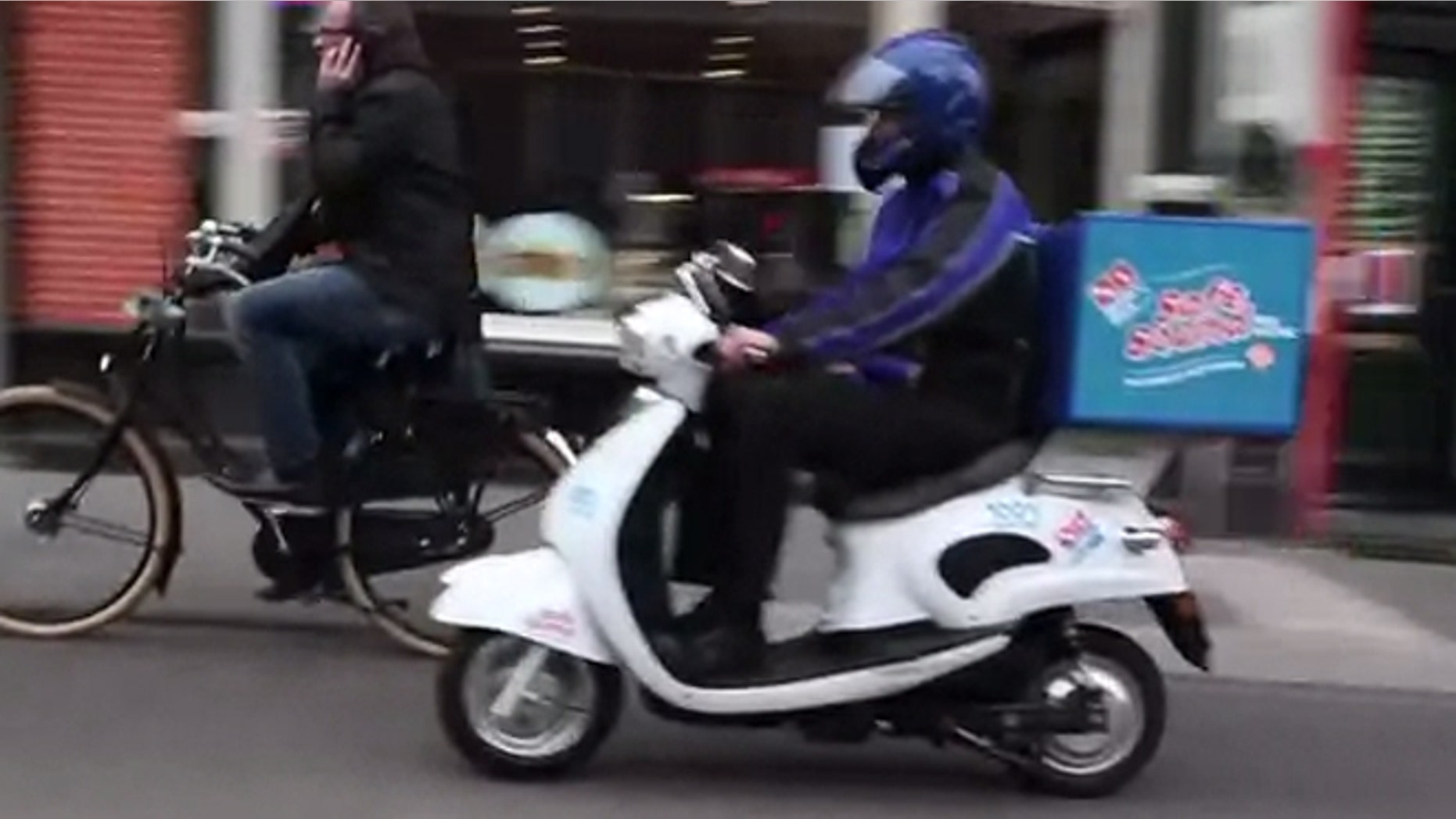 If loud pipes save lives what do you do if your bike doesn't make any noise?
Give it a voice.
That's what the Domino's Pizza franchise in Amsterdam has done to one of its electric delivery scooters…literally.
In a move that's part protective and part promotional, the "Safe Sound' scooter plays an amplified recording of someone making a fake engine noise to warn other motorists and pedestrians that it is approaching, with the words "Domino's" and "Pizza" peppered in for a laugh.
So far, just one of the scooters is portaging pies between the canals, but a company rep says if it proves popular more of these conversation starters will be hitting the road soon.