Dodge to quit NASCAR at end of 2012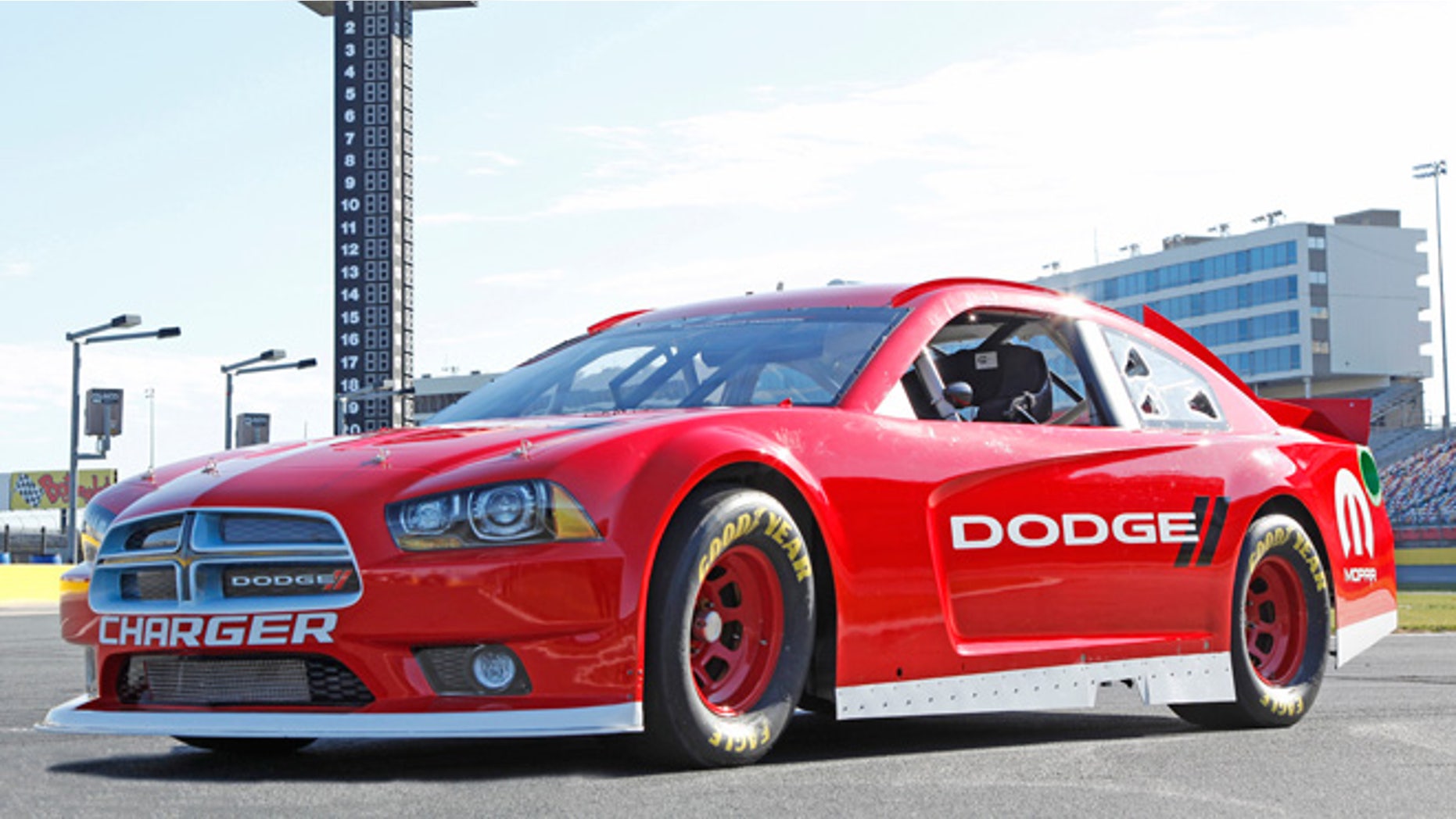 DETROIT – Chrysler's head of motorsports, Ralph Gilles, announced today that the automaker will end its Dodge-branded NASCAR racing program at the end of the 2012 season.
In the wake of losing its top team, Penske Racing, to Ford for the 2013 season, Gilles said the company was unable to find a partner that would allow it to "go forward with a structure that met our standards."
The decision to pull out of the racing series was made on Friday.
In a video released on YouTube, Gilles thanked the company's fans and asked them to support its ongoing motorsports efforts in sports car, rally cross and off-road racing.
Dodge's long-term future in NASCAR had been subject to speculation after its flagship team, Penske Racing, announced it was moving to Ford next season.
Among the four manufacturers in the top racing series, Dodge ranks last, though it does have three wins in the first 21 Sprint Cup races, one more than Ford. Chevrolet is in first, followed by Toyota and Ford.
Dodge returned to NASCAR competition in 2001 after a 23-year absence from the stock car series and currently fields just two teams, both for Penske, the No. 2 driven by Brad Keselowski and the No. 22 currently being driven by Sam Hornish Jr.
Penske announced in February that it would switch to Fords for the 2013 season, leaving Dodge in the lurch.
The move by Dodge comes just a week after NASCAR announced that it had approved the new Sprint Cup Series race car designs for next season for all four automakers running the series. The new Dodge Charger, Chevrolet SS, Ford Fusion and Toyota Camry designs met the necessary targets for approval based on final aerodynamic tests last month. The cars will make their racing debut at Daytona International Speedway next February.
Dodge's efforts for 2013 were regarded as a positive sign for its continued involvement in the sport.
But things have fallen apart since that day in early March when hundreds of fans leaned in to get a glimpse when Dodge lifted the cover off its 2013 Sprint Cup car at Las Vegas Motor Speedway.
Read: Dodge unveils 2013 NASCAR Charger
Cheers rang out and camera shutters clicked as various luminaries took turns posing in front of the shiny red car. Dodge had been working on the car for two years and was caught off-guard by the Penske announcement, which sent the manufacturer scrambling to find a major team to drive a car it spent so much time creating.
Gilles said at the time he wasn't too concerned. "It was unexpected, but we're ready for it," he told The Associated Press. "We've been knocked down a few times our history and we've come back."
Penske Racing has been with Dodge since 2003, winning 29 races in Sprint Cup along with Keselowski's 2010 Nationwide championship.
Robby Gordon is the only other driver competing with Dodge, and he's only entered three races this season, so the company was hard-pressed to find a replacement team.
Dodge had a deep stable of teams and drivers until the economic downturn left it with Penske as its only major team since 2009. The automaker has stabilized financially since parent company Chrysler was taken over by Fiat three years ago and had been working on new strategies for its NASCAR program.
Gilles didn't provide many details on why Penske left, but said Dodge wasn't willing to agree to a five-year commitment because the company wanted to stay flexible.
The Associated Press contributed to this report.