Dodge offering up to $30,000 off Viper SRT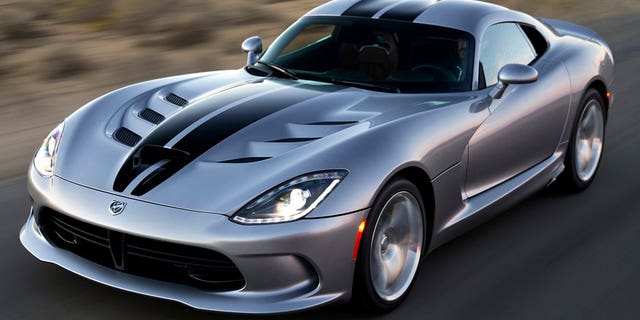 The Dodge Viper SRT has one of the longest hoods in the business, and it just got a whole bunch of money dropped onto it.
Dodge is lowering the price of its slow-selling supercar by a whopping $15,000 to $84,995 for 2015, and taking that much off all new 2014 and 2013 model year cars still sitting on dealer lots.
To sweeten the deal even more for the car's biggest fans, current fifth generation Viper owners can get an additional $15,000 off the price of a new one.
The 640 hp 8.4-liter V10-powered Viper is one of the fastest and most powerful cars in the world, but with its raw edge and lack of an automatic transmission or convertible option has limited appeal.
Production was suspended for several weeks earlier this year, and only 438 cars have been sold through August.
The Viper is currently only offered through a small group of authorized dealers, but all Dodge outlets will get the car for the 2015 model year when Chevrolet will introduce the 650 hp Corvette Z06 with a starting price of $78,995.
The Viper is also getting a power bump to 645 hp, but the Z06 isn't the only performance competition it will be face. The absolutely crazy 707 hp Dodge Challenger Hellcat will be parked next to it for $60,990.