Disappearing Cars—The Automotive Threatened, Endangered and Extinct List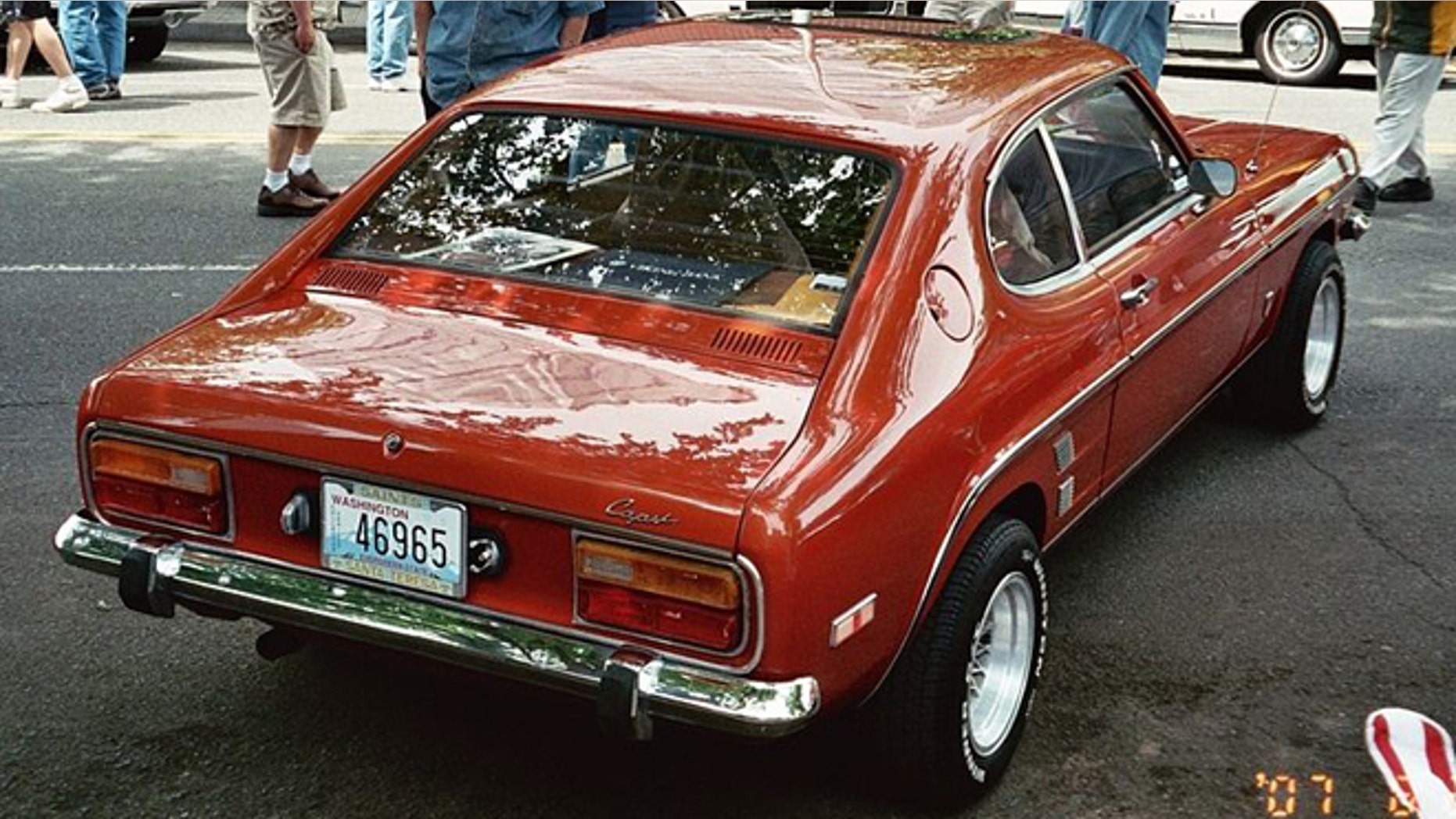 Several years ago, there was a large reward posted for evidence that the Ivory Billed Woodpecker was not extinct as was previously thought. Strangely, the classic car world has yet to respond in like fashion for evidence that breeding pairs of Plymouth Crickets or Mercury Bobcats are still out there. To qualify for the list a car must have been produced in large numbers (10,000-plus) within the last 40 years with few (if any) roadworthy survivors. Here are some of our favorite threatened, endangered and extinct cars:
1. 1975-80 Chevrolet Monza: The Monza, based on the infamous Chevy Vega, might well have been the most attractive GM car of the mid-1970s. It was also available with a small V-8 and a manual transmission. More than 300,000 were built, and Monzas even raced successfully. Although the styling was a high-quality job, build quality wasn't any better than anything else of the era, which may explain the extreme scarcity of survivors.

Status: Threatened
2. 1971-76 Mercury Capri: The Capri was Ford of Europe's answer to the Mustang. Like the Mustang, it was built on rather ordinary sedan underpinnings but the result was handsome, well made and, in the case of the V-6 powered cars, fast. It was quite popular in the early 1970s, selling more than 100,000 units in its first two years. Where they all went is anyone's guess.

Status: Endangered
3. 1984 Plymouth Voyager (Dodge Caravan): If you're a Generation X'er, there's a good chance you learned to drive behind the wheel of a minivan. Introduced in 1983, Chrysler's original was powered by a carbureted 2.2-liter four-cylinder engine making just 96 horsepower. Rear-seat entertainment system options included reading, Auto Bingo, and looking out the window. Chrysler's reinvention of the station wagon would relegate that very category to "endangered" within a decade. Despite its significance and first-year sales total topping 209,000, we're not sure if a single collector-grade example exists outside of Chrysler's own museum.
Status: Extinct
4. 1984-1985 Ford EXP Turbo: The EXP began life in 1982, along with its corporate cousin, the Mercury LN7. The basic idea was simple: Take an Escort coupe, rip out the back seats to make it a "sporty" two-seater, and give it more interesting body work. The problem, however, was that the EXP weighed 200 pounds more than the already pathetically slow Escort. It took two years to remedy the issue by giving the EXP an optional turbocharged 1.6-liter that made 120 horsepower. The EXP Turbo was finally a reasonable attempt at an interesting domestic sports car. But the car was priced at nearly $10,000, making it more expensive than a Mustang GT 5.0

Status: Endangered
5. 1975-81 Volkswagen Scirocco: The first-generation VW Scirocco was positioned as a replacement for the popular VW Karmann-Ghia. It was a thoroughly modern, VW Rabbit-based, front-wheel drive, water-cooled car with angular styling courtesy of Italdesign and Giorgetto Giugiaro. As rust-prone as anything of the era, the ranks of first-generation Sciroccos have thinned to the point that extinction may loom, particularly for first-year cars with pretty chrome bumpers and funky plaid seats.

Status: Threatened
Click here to see more from Hagerty and the Automotive Threatened, Endangered and
Extinct List.