Despite High Costs, Toyota to Build Next Hybrid in Japan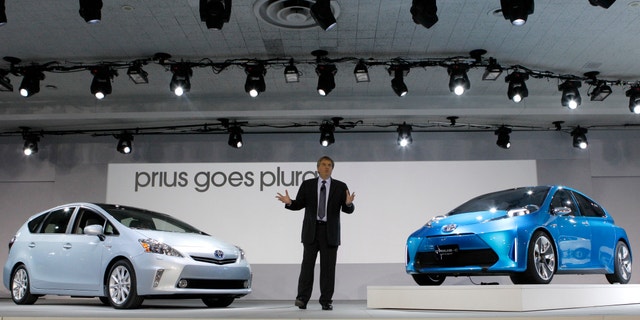 SENDAI, Japan -- Toyota Motor Corp. said Tuesday that despite the strength of the yen against the dollar, it would start domestic production of a new compact hybrid vehicle by next year, some of which would be exported overseas.
The new gas-electric engine powered hybrid, to be built at the Toyota group's Kanto Auto Works factory in the northeastern Iwate Prefecture, was one of 11 new or upgraded hybrid models the company plans to introduce globally in the next two years.
Toyota also said it would invest $25.3 million in a new assembly line facility to make 100,000 four-cylinder engines a year for compact cars in the same Tohoku region of northeastern Japan. The company did not say whether the facility would be part of an existing plant or a new one.
"Tohoku, as our third manufacturing center in Japan, will be responsible for developing and assembling compact cars," Toyota president Akio Toyoda said at a press conference in Sendai, northern Japan. "We have also decided to produce a small hybrid vehicle in Tohoku."
The automaker did not specify the model name, but company officials indicated it could be a hybrid version of the Yaris subcompact expected to debut in Europe next year, or the so-called Prius C, which would be introduced in the US market in 2012.
Toyota's production base in Japan has been hit hard by the yen's persistent strength against the dollar and a supply chain disruption following the devastating March earthquake in northeastern Japan.
Toyoda and other senior officials reiterated Tuesday the difficulty of profitably exporting in the face of yen strength -- and hinted that domestic production at prevailing exchange rate levels was not sustainable. Despite the comments, the company was moving ahead with plans that increase its currency exposure.