Denver Broncos Ford Bronco is the ultimate fan-mobile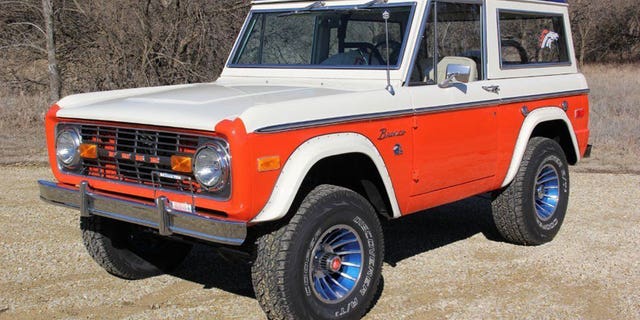 Trucks and tailgate parties go hand in hand, but there's only one ride for a true fan of Broncos.
That's "Broncos" as in both the Super Bowl champs and the Fords.
In the early 1970s, famed off-road racer Bill Stroppe teamed up with Ford to build the limited edition Baja Bronco, which was based on the iconic trucks he ran in the Baja 1000 race.
Ford shipped stock trucks to Stroppe's California shop for performance modifications, and then sold them through its dealerships nationwide. A couple of hundred of the orangy-red, white and blue SUVs were produced through the 1975 model year when the partnership ended.
At the time they parted ways, Ford had 214 Coral Red over white trucks on order. A Colorado Ford dealer caught wind of the surplus and had a bright idea.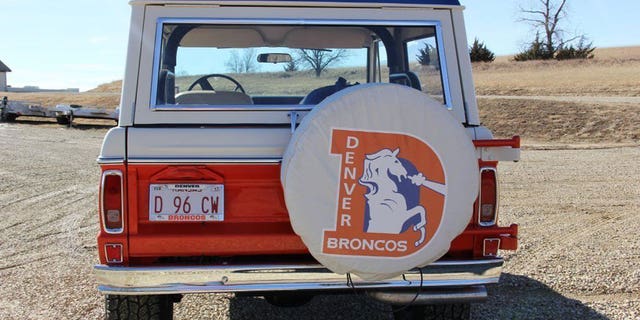 Golden Ford in Golden, Colo., purchased the lot of them, painted the roofs Grabber Blue, added white fender flares, and marketed them as Denver Broncos Specials, creating one of the rarest breeds of the SUV.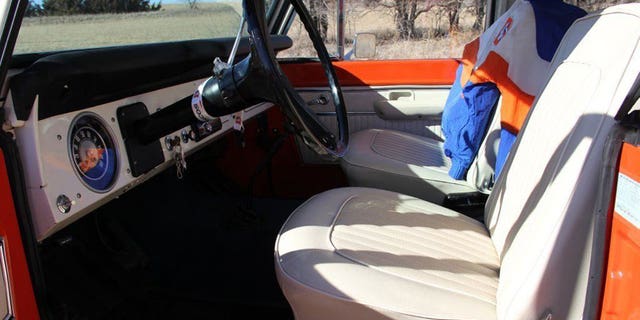 According to a Ford archivist, there were 138 Sport Package and 76 Ranger Package Broncos that were given the "Orange Crush" tribute treatment. All were equipped with the 1975 model's standard 302 V8, and just 77 of them were delivered with a 3-speed manual transmission.
There's no telling how many still exist, but one of the 3-on-the-tree trucks is currently for sale by Long Macarthur Ford in Salinas, Kansas. It's been fully restored with new old stock fenders, a rebuilt transmission, blue carpets, and further embellished with Broncos helmet badges on the fenders, blue highlight wheels, window decals, and a Broncos spare tire cover. The dealer posted it in an Ebay auction the day after the big game with a buy it now price of $75,000.
It's only a coincidence, of course, that both the Super Bowl and the Ford Bronco are celebrating their 50th anniversaries in 2016, but there may be no better way to mark the occasion than with one of these.
----------
More Ford Bronco news:
Ford-UAW contract suggests return of Ranger and Bronco to USA
The Ford Bronco Montana Lobo was the SUV of the future in 1981