Daytona 500 champion Austin Dillon celebrates win with tattoo you'll never see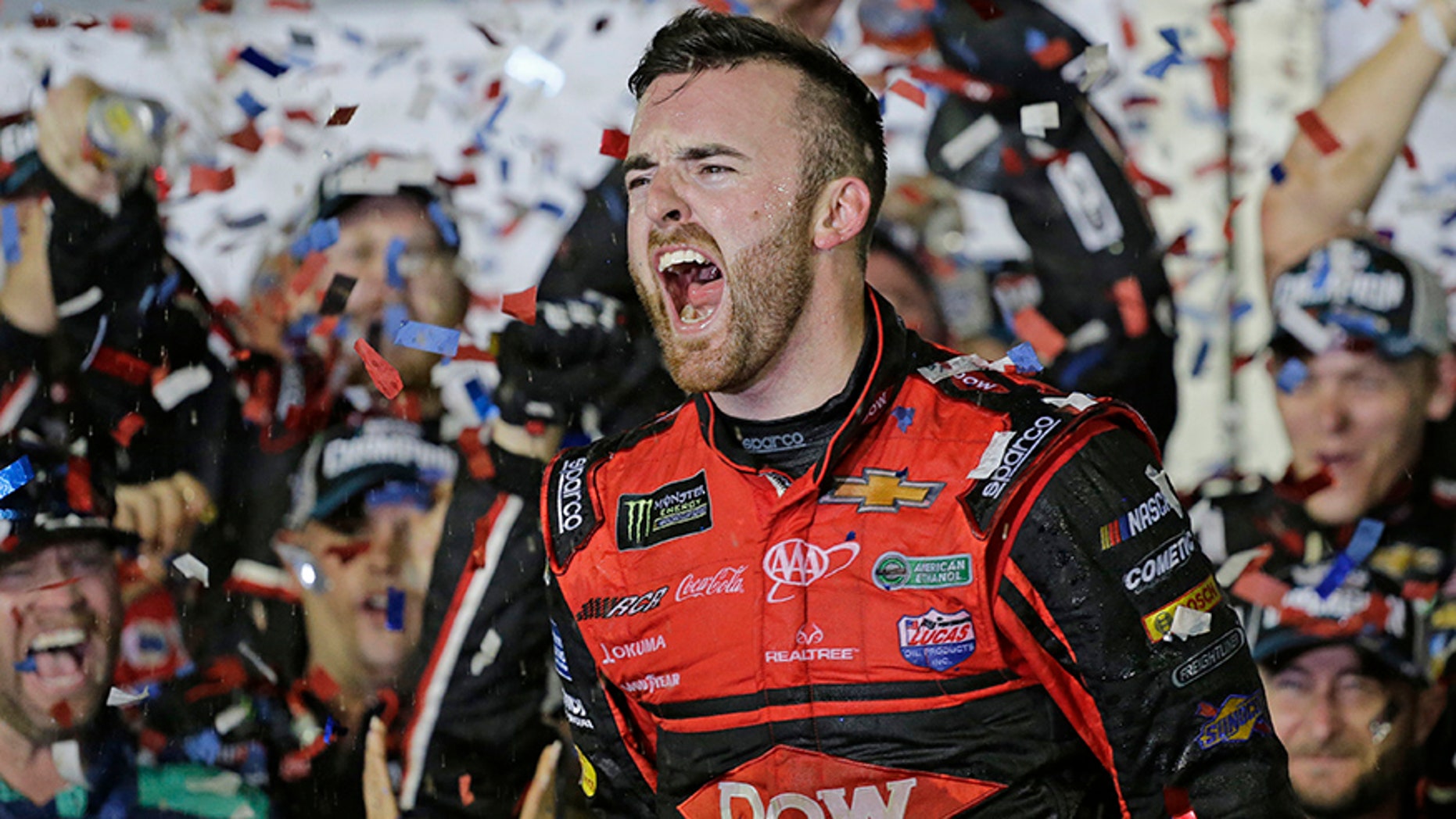 For a guy who sits down on the job, Austin Dillon picked a strange way to commemorate his Daytona 500 victory.
After partying into the early hours of Monday morning, the 27-year-old had the word "champ" tattooed onto his backside along with the Daytona 500 logo.
"You'll never be able to see it," he said, according to NASCAR.com.
"It's a pretty cool looking today. [My wife] Whitney is probably the only one that is going to see it for a while."
Dillon said it hurt getting the ink, but felt pretty good in the morning until one of his crew members smacked him on the butt on the way to Monday's post-race press conference.
"Easy, guys," he said.
A few of his teammates commiserated with him by getting "Wolfpack" tattoos on the same spot, an apparent reference to the film "The Hangover."
Dillon has no regrets (or is it regerts?) about his new artwork.
"This is a real deal. I'm going to have it for the rest of my life," he said.
"I'm pretty hard core about the 3 car and what I'm doing, and I'm very proud to have it. ... It's a pretty sacred thing. It's kind of surreal."