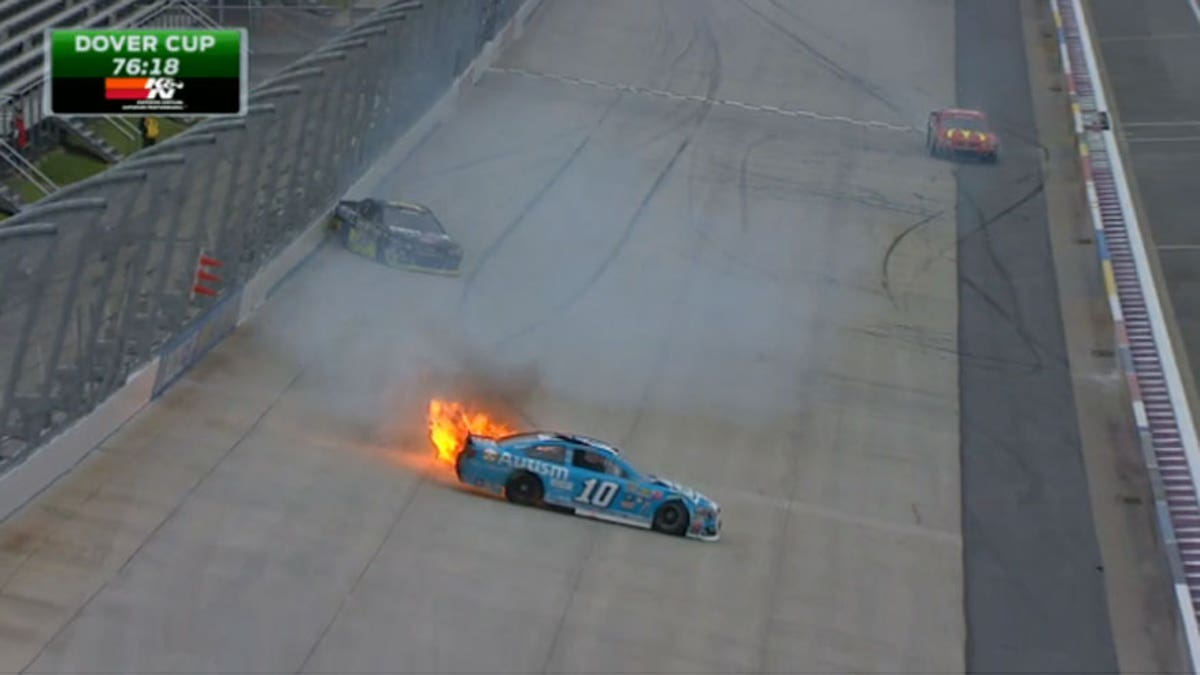 There was an ugly three-car crash at the start of NASCAR Sprint Cup Series practice Friday morning Dover International Speedway.
Just six minutes into practice, a gear appeared to break on Danica Patrick's No. 10 Stewart-Haas Racing Chevrolet. Patrick spun at the exit of Turn 4 as her car dumped oil onto the track and caught fire.
Behind Patrick, her teammate Tony Stewart hit the oil, as did the Chip Ganassi-owned Chevrolet of Jamie McMurray. Both of them had hard contact with the wall, while Patrick's car kept burning as it went around on the frontstretch.
Stewart, who is still nursing an injured back, told his team on the radio, "That hurt." The three-time champion had three separate impacts, the first coming where there was no SAFER barrier.
All three drivers were able to climb from their respective cars, but McMurray later left the infield care center cradling his left arm in the elbow area, in obvious pain.
"I got back to the throttle and it was like a muffled -- really muffled like I blew an engine," said Patrick. "And then it just got sideways and hit the wall. As you can see, there's lots of flames, too. Obviously, some kind of oil of something like that in there that created that.
"I really feel bad because Jamie's elbow hurt pretty bad and I don't know if Tony's feeling perfect," said Patrick. "Definitely unfortunate. Not something we commonly see."
Patrick spoke briefly with Stewart after the crash. "I think at any point in time you worry for Tony, just making sure that he's OK after everything he's gone through physically. Hopefully, he's alright, but I guess only he knows how he feels right now."