Danica Patrick done at Stewart-Haas Racing after '17; NASCAR future in question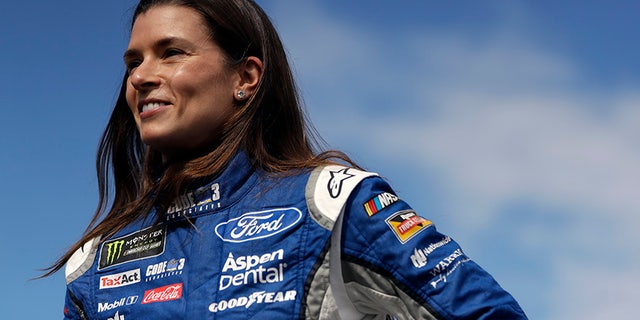 NEWYou can now listen to Fox News articles!
Danica Patrick is done at Stewart-Haas Racing and her future in NASCAR is now up in the air amid a sponsorship shake-up.
Patrick posted a statement on her Facebook page Tuesday saying her time with Stewart-Haas "had come to an end" due to a new sponsorship arrangement for the team next season.
The statement came shortly after Smithfield Foods said it will leave Richard Petty Motorsports to become a primary sponsor at Stewart-Haas next year. The news is a blow to RPM, but it also forced changes at Stewart-Haas, which has struggled with sponsorship for three of its four cars, including the No. 10 driven by Patrick.
"It has been my honor to drive for Tony Stewart, Gene Haas and everyone at Stewart-Haas Racing for the past six seasons," Patrick wrote. "Sponsorship plays a vital role in our sport, and I have been very fortunate over the course of my career, but this year threw us for a curve."
Patrick, whose participation in NASCAR has always been polarizing given the attention she receives despite her lack of success, closed the post by writing: "I have the utmost faith in myself and those around me, and feel confident about my future."
Sponsorship dollars have been hard to come by for a number of drivers and teams. Smithfield's decision leaves Petty's team in need of a sponsor and Aric Almirola unsure where he will drive next season.
But the bigger changes are clearly underway at SHR, which didn't reveal where Smithfield will be in the organization in 2018.
"Details of the agreement, including the driver who will be added to SHR's Monster Energy NASCAR Cup Series lineup in 2018, will be provided at a later date," SHR said in a statement.
That means Smithfield could end up on the No. 10 Ford, currently driven by Patrick. Clint Bowyer and Kurt Busch both need sponsorship on their cars, too. Busch, the Daytona 500 winner, does not have a deal with SHR for next season.
"Smithfield has activated heavily and successfully within the sport, and we're honored to be a part of the brand's forward initiatives and strategy," SHR team President Brett Frood said. "Although we're not ready to announce the full details of the program, we look forward to this new endeavor while remaining focused on the upcoming playoffs and putting forth the best effort possible to win more races and contend for another championship."
Both Harvick and Busch will represent SHR in the 10-race playoffs that begin Sunday at Chicagoland Speedway.
SHR could also take a different route outright: The team could pursue Almirola, Matt Kenseth, Kasey Kahne, or any other available driver to replace Patrick, Busch or both.
KYLE LARSON STEALS LATE RICHMOND NASCAR RACE WIN
Almirola has had a solid relationship with Smithfield, which has been associated with Petty the last six years. RPM this year downsized to one Cup car because of sponsorship reasons, and talks on a contract extension with Almirola stalled when Smithfield began looking at other options.
"The decision to leave Richard Petty Motorsports and join Stewart-Haas Racing was difficult but we feel this move will improve our competitiveness on the track and strengthen our position as a leading consumer packaged goods company," Smithfield said in a statement.
Almirola was 20th in the standings when he broke his back in May. It caused him to miss seven races, and the team is currently 25th in the standings.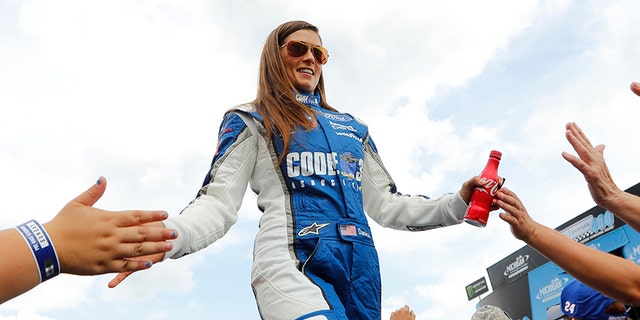 DANICA PATRICK BENDS OVER BACKWARDS TO RELAX IN INSTAGRAM VIDEO
Petty, the Hall of Fame driver and seven-time NASCAR champion, is no longer the primary owner of his race team. Andrew Murstein of Medallion Financial Corp. is the majority owner of the team.
"We have had numerous discussions with Smithfield Foods regarding the extension of our relationship dating as far back as February," Petty said. "Over the past few months, Smithfield had continually told me they wanted to be with us, and I recently shook hands on a deal to extend our relationship. I come from a time when we did major deals with sponsors like STP on a handshake. I'm sad to see this is where we are now. This decision is very unexpected, and we are extremely disappointed in this late and abrupt change of direction."
Petty said he and Murstein were committed to "moving forward" with the No. 43 team.
"We've been around since 1949, and we'll be around a lot longer," Petty said.