Danica Patrick continues to improve -- and Jimmie Johnson notices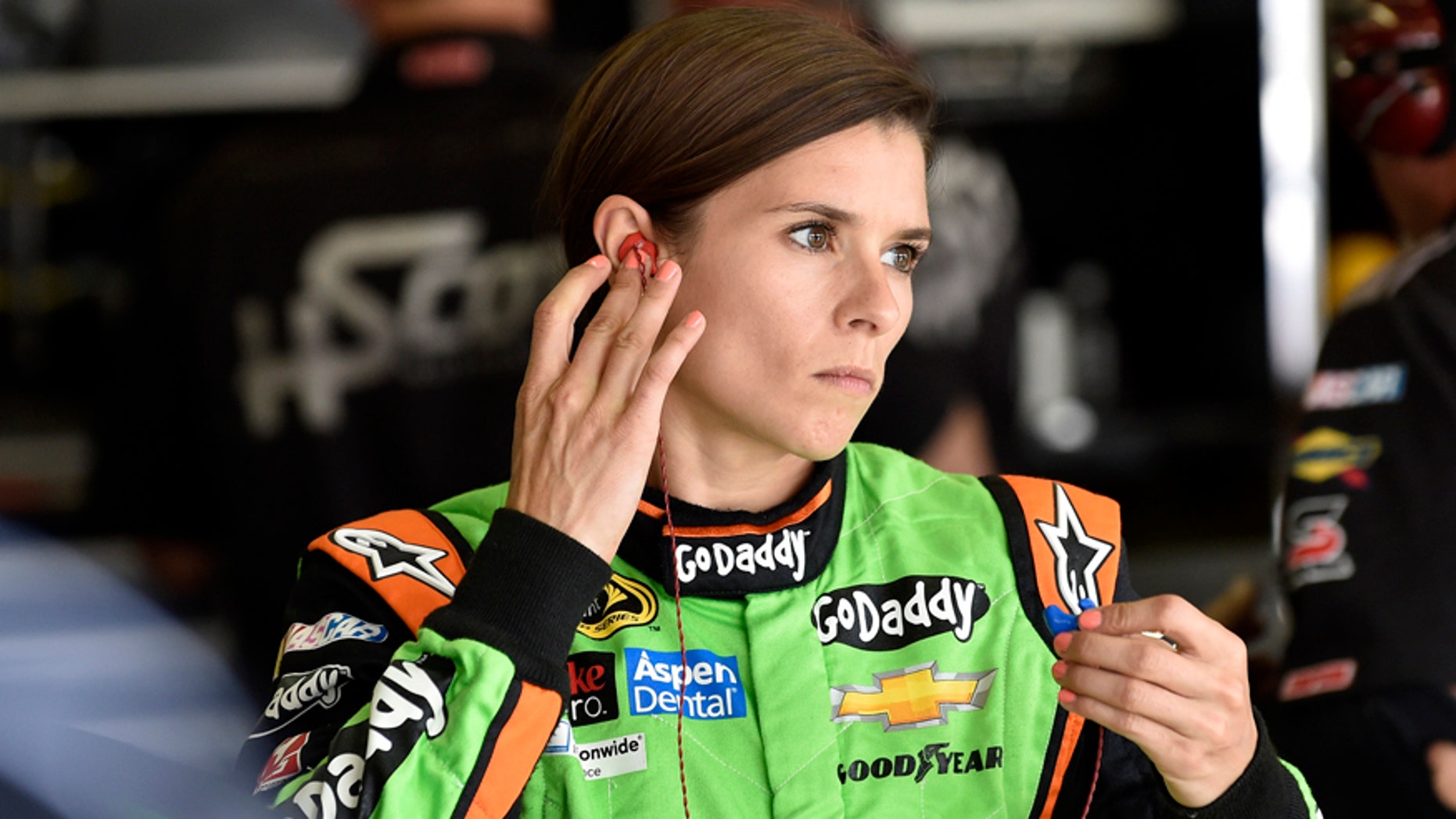 In her second full season as a NASCAR Sprint Cup Series driver, Danica Patrick has made significant strides.
Among those who are paying attention?
Try Jimmie Johnson, the reigning and six-time Sprint Cup Series champion.
"She's been quick," said Johnson, speaking at a media event earlier this week at Charlotte Motor Speedway. "There's been Atlanta, Loudon last week, Chicago, (where) she's shown a lot of pace in really getting the car figured out. I can only imagine how difficult it is to come from an open-wheel car to a stock car. We've seen Dario (Franchitti), Juan (Pablo Montoya), many try it, and it's not an easy transition, and she's doing a really nice job."
Patrick, in her second season as a full-time Sprint Cup driver after two years in the Nationwide Series that followed a lengthy run in the IndyCar Series, has three top-10 finishes in 28 races this season. While that may not be a stat worth celebrating, it's certainly a marked improvement from last year's rookie campaign when she recorded only one top 10 over the entire 36-race schedule.
Patrick also has qualified much better this season under the new "knockout"-style format, and seems to be gaining confidence with almost every outing.
Patrick has finished in the top 20 in five of the past six races, with the highlight being a career-best sixth-place finish at Atlanta Motor Speedway on Labor Day weekend.
With eight races still remaining in the 2014, NASCAR's most recognizable female hopes to continue her climb in Sunday's AAA 400 at Dover International Speedway, one of the toughest tracks on the NASCAR circuit and one where Patrick has struggled.
"It can be a real challenge," Patrick said of the high-banked, 1-mile oval. "It's quite quick, and when you come off turns two and four, it drops you down like a roller coaster. You just have to have a good setup and make sure everything is working right, or it can be a long day. It's actually a pretty long race, so you have to be prepared. But it's a fun track and I'm looking forward to it."
In four Sprint Cup starts at "The Monster Mile," Patrick has never finished better than 23rd and never come home fewer than four laps down.
Despite her dearth of success, Patrick actually likes racing at the Delaware venue.
"The track is pretty fun," she said. "I remember everyone telling me how unique and challenging Dover was prior to my first race. At the time, I didn't have a whole lot to compare that track to. They said it was like a larger version of Bristol, but I hadn't raced at Bristol yet, either. It's nice to have more of a handle on what to expect heading in there now.
"Dover is fun. It's fast and it can make for a really long day of racing. I think that's part of the appeal of it -- how demanding it can be. We definitely want to stay out of trouble, which is easier said than done at these types of tracks."
While the task ahead of her this weekend is clearly no small one, Patrick is upbeat based on her recent performances.
"Everyone just works hard, and it's paying off," Patrick said. "We actually should have finished better at New Hampshire (19th) but the yellows at the end probably didn't help. We're just getting better. Tony Gibson (crew chief) and the GoDaddy guys are giving me really good cars, and we just keep finishing better. I haven't run that well at Dover, but we've done better at all the tracks we've been to lately, so we're ready."
More NASCAR news from Fox Sports