Dale Jr.'s Philadelphia Eagles car benched by the NFL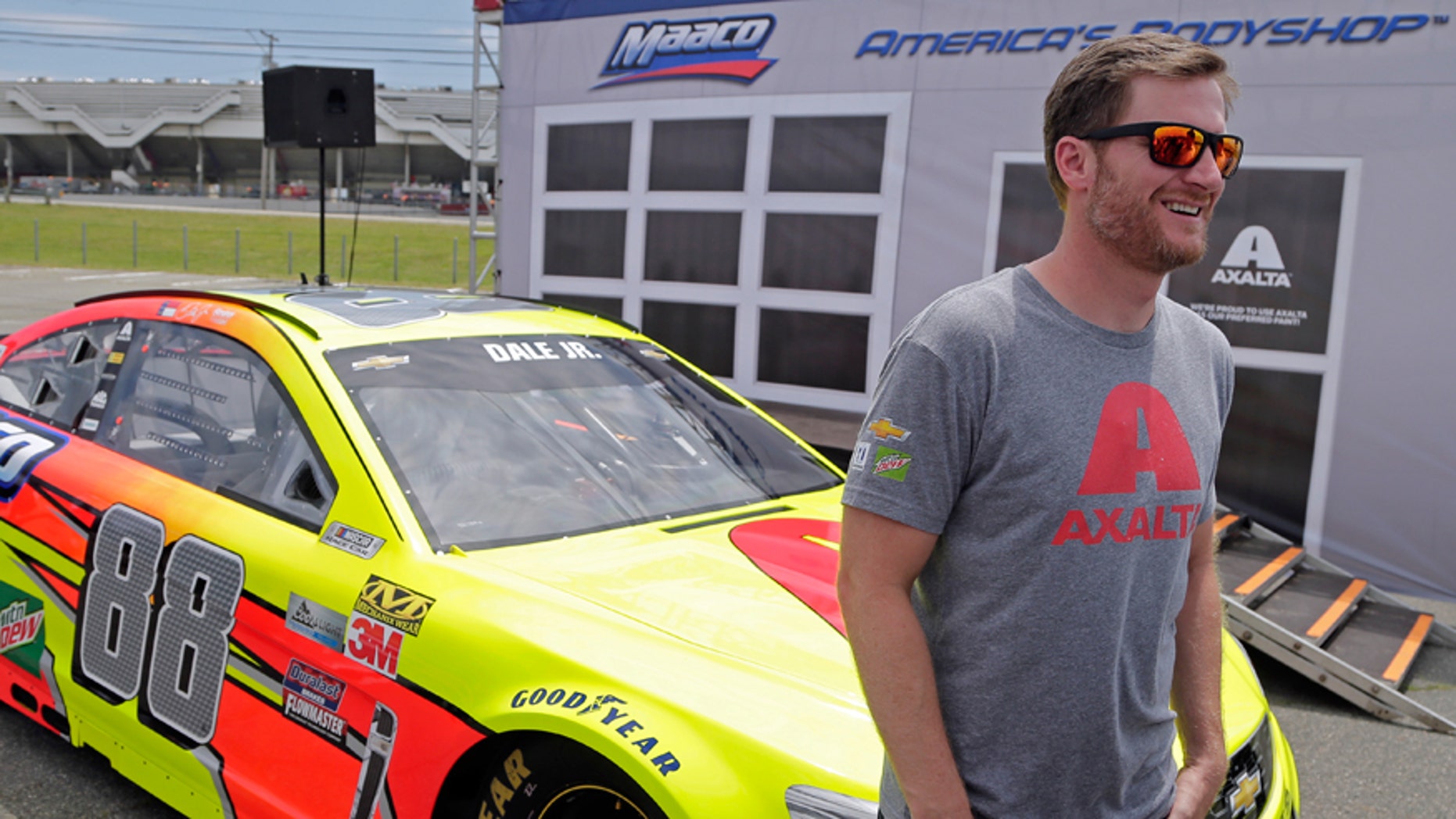 Washington Redskins superfan Dale Earnhardt Jr. won't be forced to wear the colors of his favorite team's rival after the NHL nixed a plan to put the Philadelphia Eagles logo on his car for this week's Pocono 400 NASCAR race.
Hendrick Motorsports sponsor Axalta planned to run a special car promoting its All-Pro Teachers program, a partnership with the Eagles that recognizes the Delaware Valley's top middle school and high school STEM education teachers.
Although the livery was revealed in early April, the Eagles and Axalta were reminded by the NFL last week that its rules prohibit league marks from being used in the promotion or presentation of other professional sports, so the paint job is being pulled.
Both parties said they were disappointed, but respect the NFL's position.
Earnhhardt called it a good crossover promotion and said the situation was unfortunate, according to ESPN.
"That would be pretty cool, even though, obviously, we joked around being a Redskins fan and all that. But it was going to be a pretty fun promotion, and we are still going to try to maximize what opportunity we can with it."
North Carolina native Earnhardt has long professed his love for the Washington, D.C. team.
The Associated Press contributed to this report