Dale Earnhardt Jr. may spend 'the rest of my days' searching for this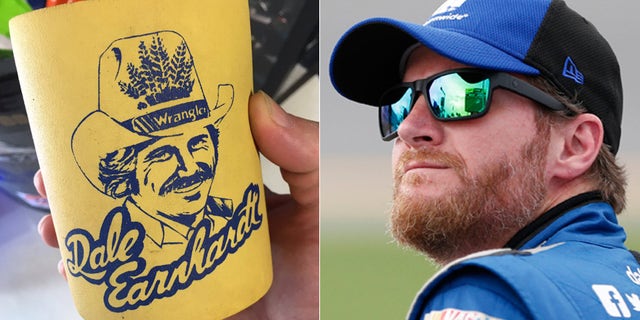 Dale Earnhardt is a collector of many things.
He's got old cars strewn throughout his property in Mooresville, North Carolina, for goodness sakes. And pieces and parts of old cars.
He's always talking about coming across cool relics from old races -- ones he participated in like this from what is now called the XFINITY Series but was the Busch Series back when Junior ran this car (or at least these pieces of the car) in 1998. Junior was 23 years old at the time, his crew chief was Tony Eury Sr., and he won the first of what would be back-to-back championships in that series before moving up to what is now the NASCAR Sprint Cup Series the very next season.
But while that is cool, it's tough to top this true gem featuring his father's likeness from way back in 1981. And Earnhardt Jr. acknowledges as much.
More NASCAR news from Fox Sports