Dale Earnhardt Jr. is the new 'Knight Rider'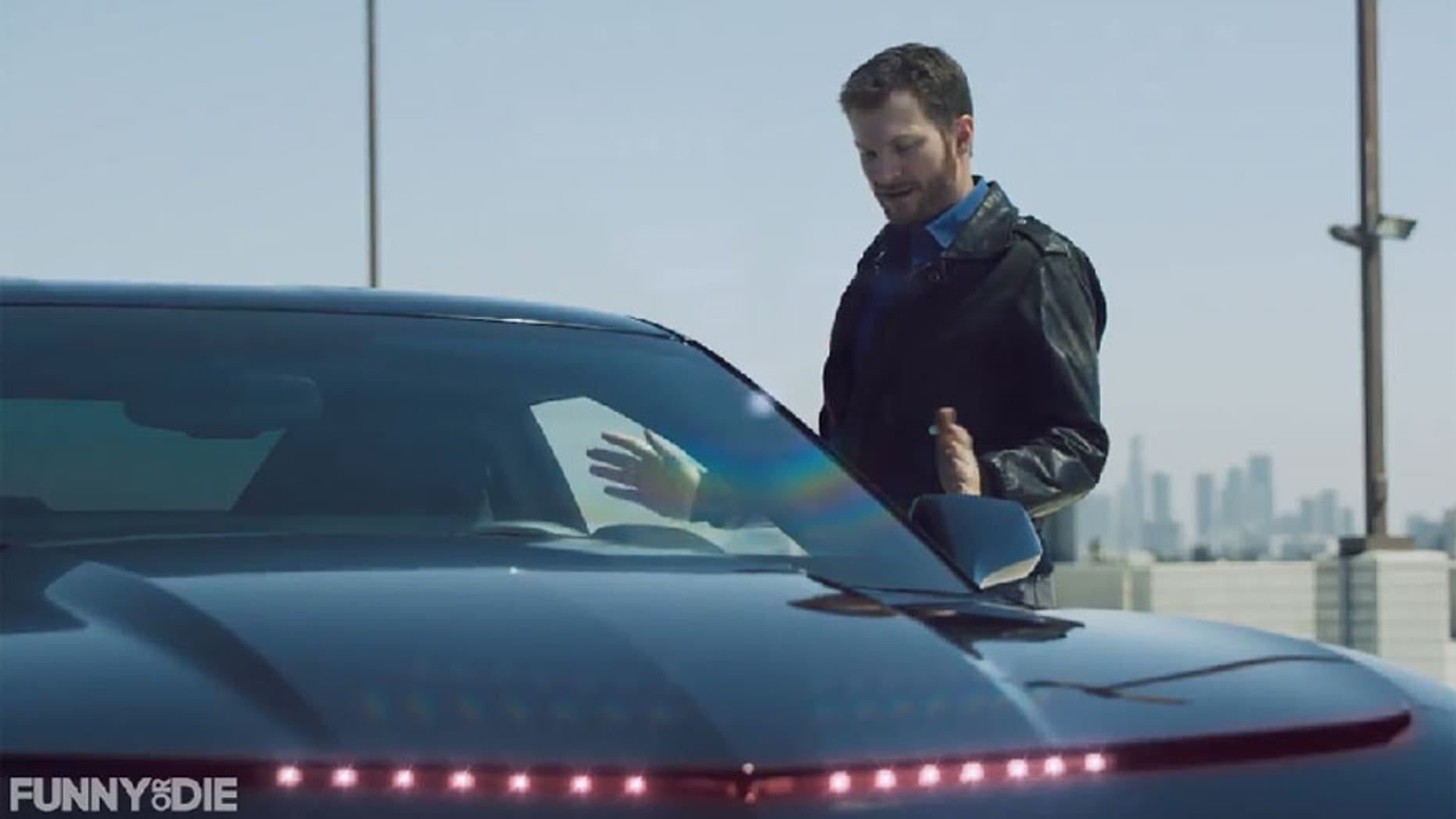 Don't hassle the Junior?
NASCAR star Dale Earnhardt Jr. is putting on David Hasselhoff's leather jacket and taking over his role as "Knight Rider."
No, he's not really coming to NBC's Tuesday night lineup as this faux trailer from Funny or Die would have you believe, but it look like it looks like it would be an excellent adventure if he were.
There's a new K.I.T.T too, of course, but since the Pontiac Firebird is out of production, this time it's a Camaro…with a woman's voice.
Voiced by Funny or Die regular Angela Trimbur, she's a little different than the original.
Lazy, not very brave, and on whiny side, she drives Earnhardt a little crazy, to say the least.
From the looks of things, even Dale realizes he shouldn't quit his day job.