Dale Earnhardt Jr. is a 'Smooth Criminal' at heart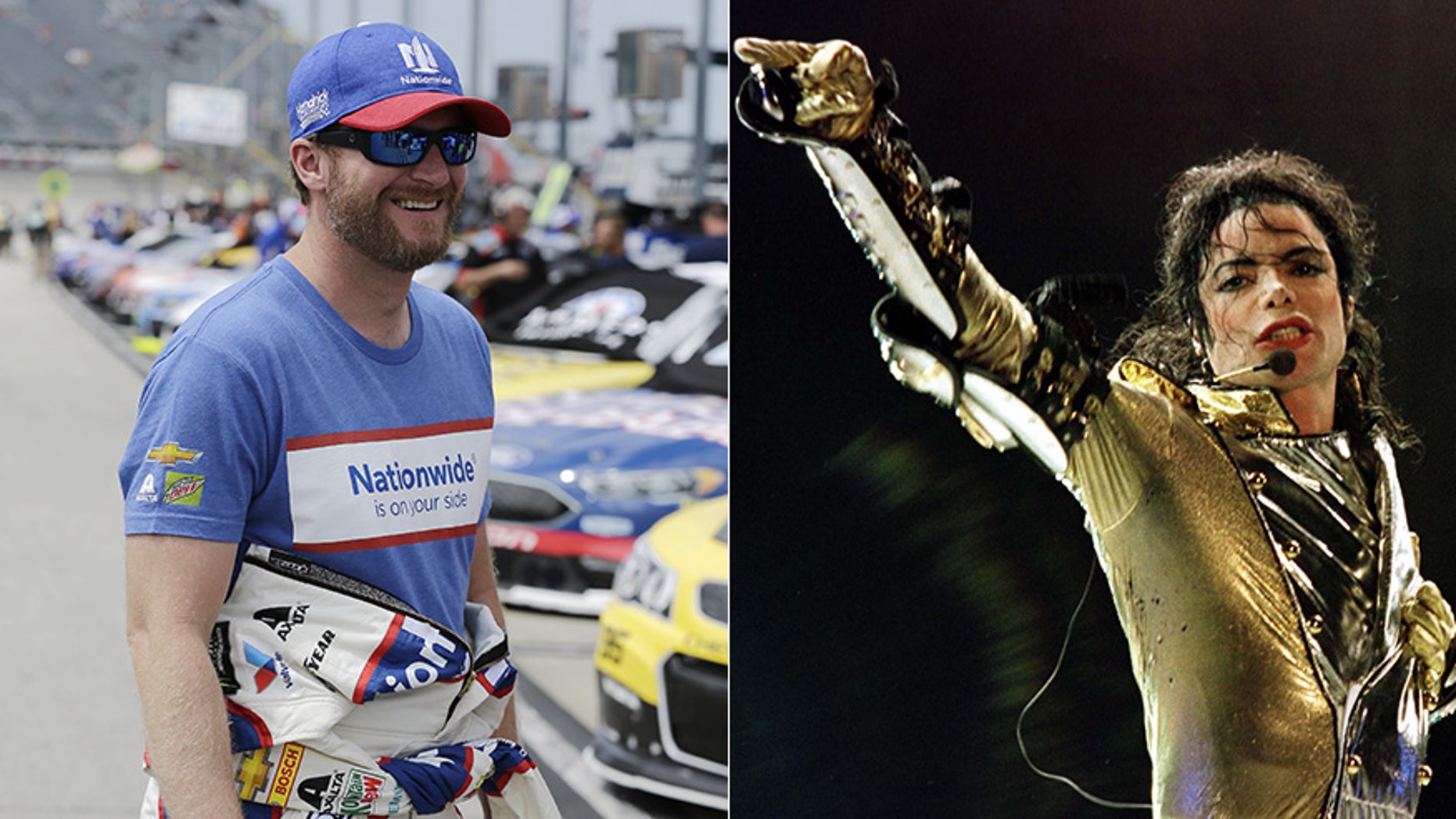 Dale Earnhardt Jr. doesn't dance around the tough issues.
After voicing his support for the right of NFL players to protest during the national anthem, the retiring NASCAR star responded to another football-related question posed on Twitter to no one in particular by Yahoo Sports writer Jay Busbee?
"You score a touchdown in an NFL game. You have to do a celebration dance/performance. What do you do?" Busbee asked. To which Earnhardt answered:
"Entire choreographed performance from Micheal Jackson's "Smooth Criminal" video."
That'd likely garner a delay of game penalty, considering the full-length version of the video runs over nine minutes, but it would probably be worth it if Earnhardt could pull off the routine's signature anti-gravity lean on national TV.
Earnhardt hasn't been known to cut a rug in victory lane. In fact when fellow driver Michael Waltrip challenged him to join him on 'Dancing With the Stars' in 2014 he was pretty adamant that shaking it on TV isn't something he's interested in.
"You know I'm going to vote for you on 'Dancing with the Stars,' and you know I'm never going to do 'Dancing with the Stars,'" Earnhardt said. "Just so we got that straight."
He did, however, join the Dude Perfect crew in belting out some 'Girl Jams' in the front seat of an SUV in their 'Driving Stereotypes' video.