Dale Earnhardt Jr. cooks up controversy with banana and mayonnaise sandwich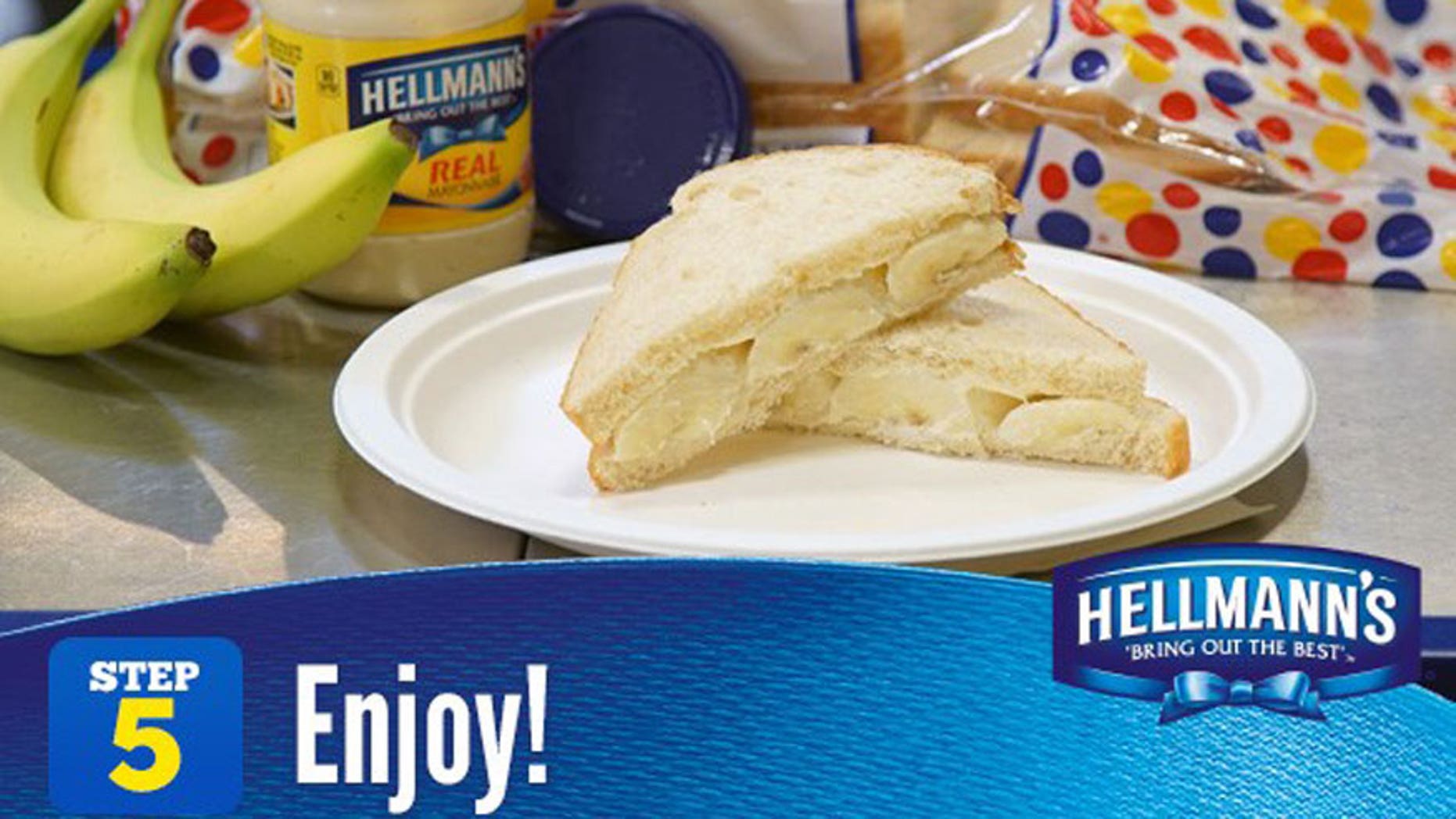 Dale Earnhardt Jr's favorite sandwich is feeding a Twitter frenzy.
On Tuesday, the NASCAR star posted an image of a banana and mayonnaise sandwich, conveniently made with one of his sponsor's products.
The response from his followers was mixed, to say the least.
Some went as far as making their own, and many were pleased with the result.
Dale had previously mentioned his affinity for the not-colorful creation and, even though it's not a tough one to figure out, posted the recipe on his website.
The Official Dale Jr. Hellmann's Mayo and Banana Sandwich Recipe:
Prep Time: 2 minutes
Ingredients:
- One loaf of white bread
- One jar of Hellmann's Real Mayonnaise
- One bunch of bananas
Directions:
1. Start with two slices of bread.
2. Spread a generous portion of Hellmann's Mayo onto two slices of bread.
3. Peel bananas and cut in half, length wise.
4. Lay banana slices on bread (tip: DEJ prefers three slices), topping with the other slice of bread.
5. Enjoy!
But Dale isn't one to sit still.
And Dale's not the only driver showing bananas a little love lately. Danica Patrick posted a picture of her most recent post-race meal on Instagram.
Dale did dial things back closer to the norm for dinner.