Custom Ford Mustang honoring America's WW II Eagle Squadrons to be auctioned for charity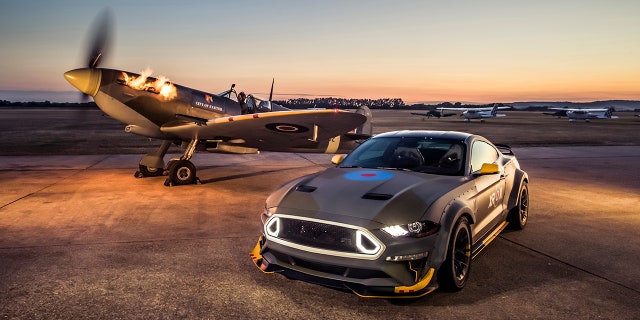 The Ford Mustang may have been named after an American fighter plane, but now there's one disguised as a British Spitfire that was built to honor U.S. vets from World War II.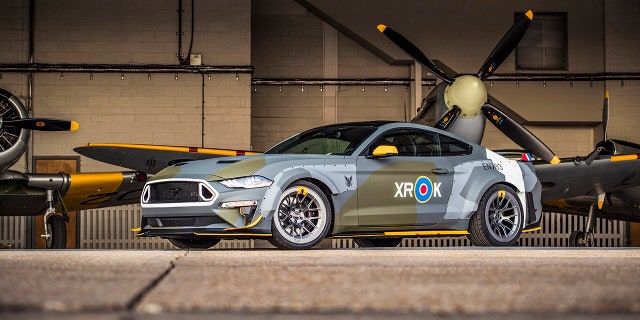 The Eagle Squadron Mustang GT is a one-off creation that will be auctioned to raise money for the Experimental Aircraft Association's youth aviation education programs at the upcoming AirVenture event in Oshkosh, Wis., on July 26. Ford has been donating custom cars with an aeronautical theme to the cause for the past decade.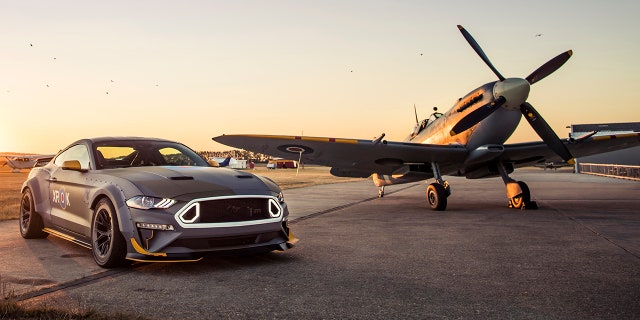 This edition is a tribute to the American pilots who volunteered to fly with the British Royal Air Force before the United States officially entered the war. The coupe is wrapped in a camo livery inspired by the planes, and features Eagle Squadron logos throughout the cabin, plus a dash plaque made from Spitfire-sourced aluminum.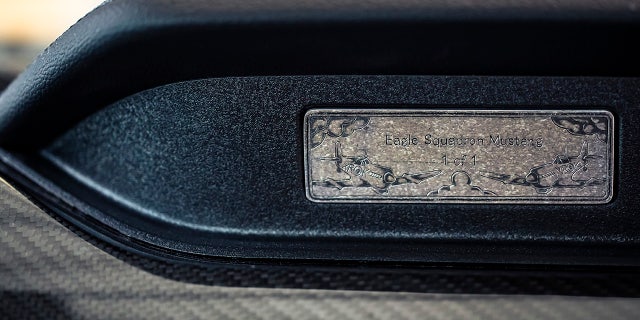 It's also a high performance machine that's powered by a 700 hp V8 featuring a Ford Performance supercharger and equipped with a suspension, wheels and unique bodywork designed by drift racer Vaughn Gittin Jr.'s RTR Vehicles.
Ford and Gittin even took the car on a trip to England before the auction, where it made a run up the hill climb course at the Goodwood Festival of Speed, which takes place near the site of an old RAF base.