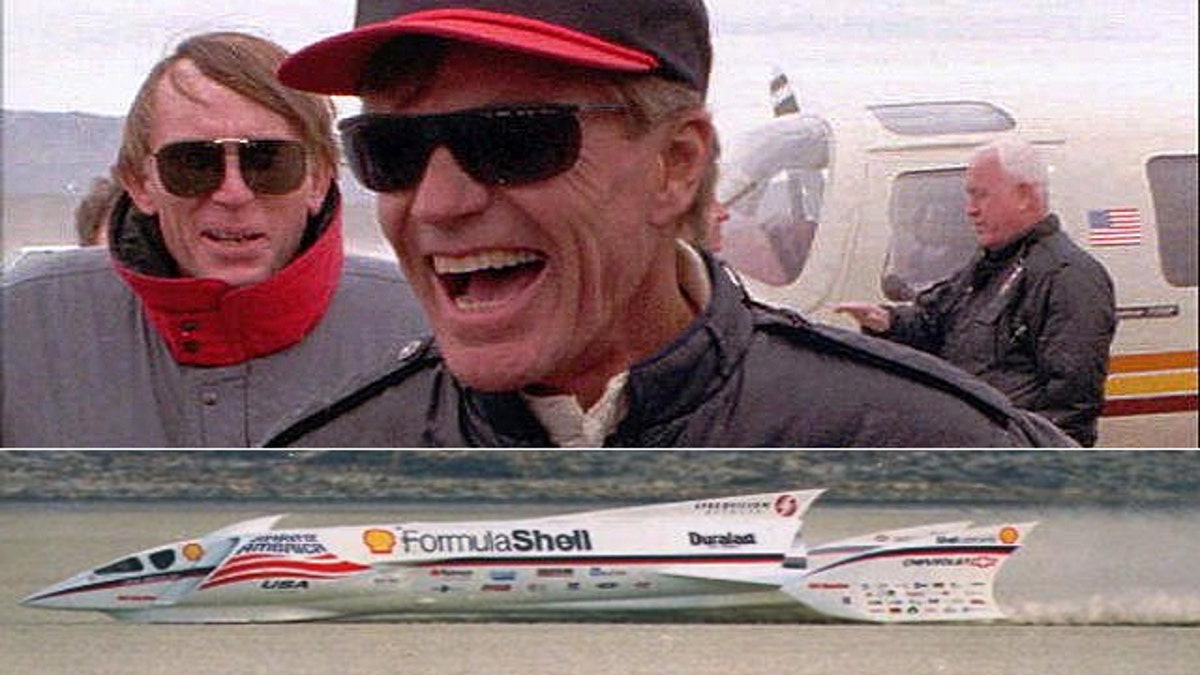 Lately, all of the absolute land speed record talk that we've been reading about is in relation to the Bloodhound SSC, a beast of a jet/rocket-engined streamliner with visions of 1,200 mph.

Right now, though, the record stands at 763 mph, leaving several milestones before Bloodhound's ambitious 1,200-mph goal.

Well, 800 mph is officially in the sights of one man with a whole lot of land speed record credentials. Craig Breedlove was the first to break the 400-mph barrier back in 1963, when he powered the Spirit of America to 408 mph.

Breedlove's record came at the start of a sort of land speed-record renaissance, and he spent the next two years swapping places with several other teams, eventually breaking the 600-mph barrier in 1965.

While the record has risen over 150 mph since that period, it's remained at 763 mph since Thrust SSC clocked it back in 1997. Breedlove and his team of engineers attempted to set a record that same year with a redesigned 'Spirit', but never made the books due to engine damage.

But Breedlove isn't done yet. He has some big plans for the 50th anniversary of his first land speed record and will make an attempt at doubling the accomplishment by becoming the first to break 800 mph. Breedlove won't actually be driving himself but will be part of the engineering team that develops the jet-powered streamliner to do the job.

According to Hemmings, Breedlove and company plan to attempt the record in 2013 at Utah's Bonneville Salt Flats, where Breedlove set his records in the 1960s.

If you look at the history of the absolute land speed record, it's a story of intensified efforts during several key periods and subsequent inactivity for years and decades. Breedlove's 1963 record ended a 16-year drought and was the first of 11 records set over the course of two years. The 1970s, '80s and '90s saw one record per decade and there have been none since.

But it looks like we could be on the brink of another renaissance. In addition to Breedlove's team and the Bloodhound SSC team, several other teams around the world are working on streamliners to take on the speed record. So we could very well see a multitude of world records over the next few years.