Couple squeezes 84 MPG out of diesel Volkswagen Passat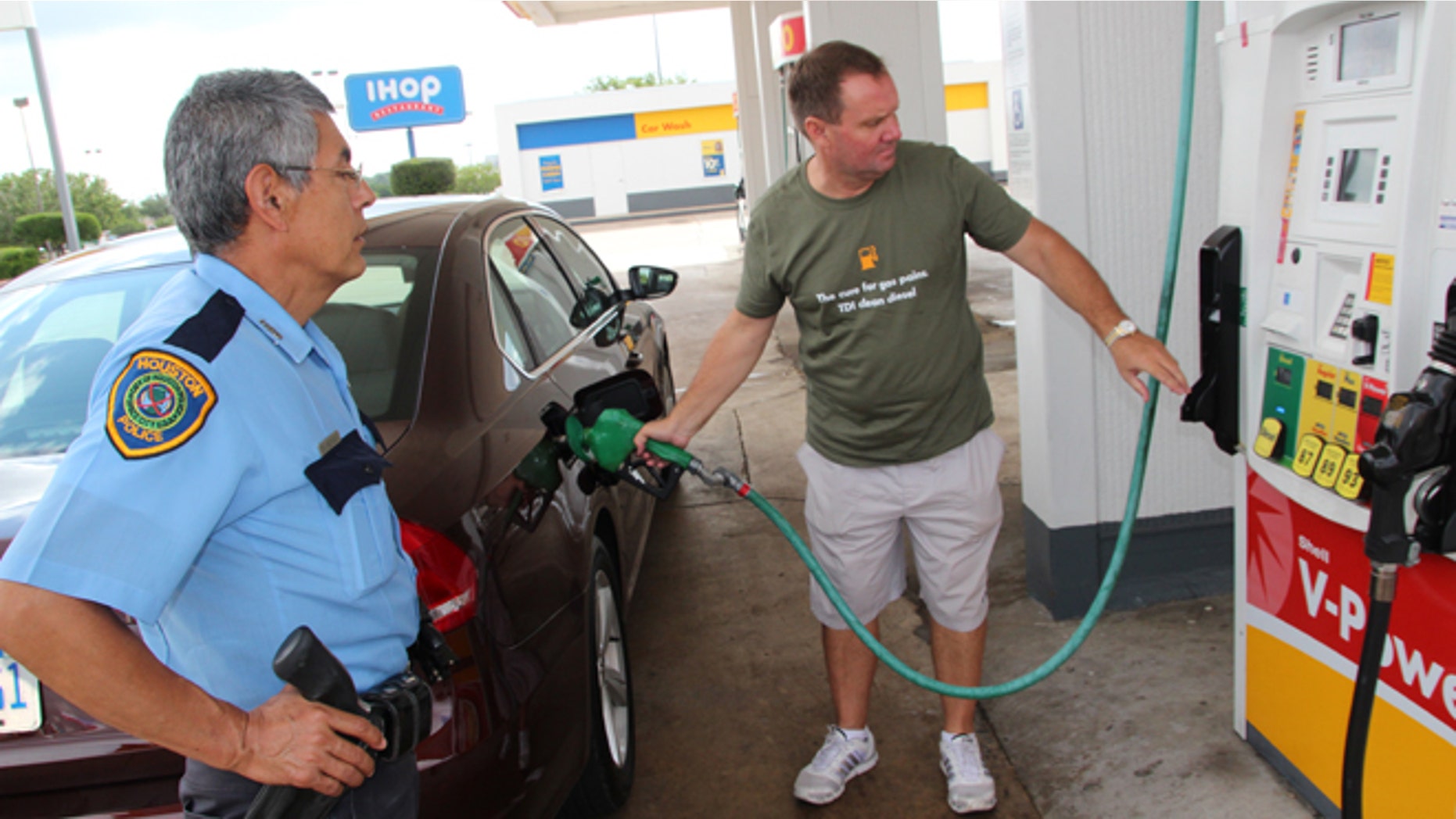 Apparently the best way to avoid pain at the pump is to avoid the pump altogether.
Efficient driving experts, John and Helen Taylor have driven an unmodified diesel-powered 2012 Volkswagen Passat TDI 1626.1 miles from Houston to Sterling, VA on a single tank of fuel, averaging 84.1 mpg along the way and setting a record for most miles covered in a diesel car without filling up.
The couple's feat was sponsored by VW, and is the latest of over 90 records set by the Australian pair, including driving through all 48 contiguous states at an average of 67.9 mpg.
The Taylors took three days to cover the distance on a route that maximized the use of highways and took them through nine states. For safety, they drove no more than 14 hours a day. A straight shot from Houston to Sterling should take about 23 hours, according to Google Maps.
The couple told the Times Free Press of Chattanooga, Tenn., where the Passat is built, that they kept the six-speed manual transmission in top gear as often as possible, typically cruised at 60 mph and only used the air conditioning twice during the trip. They brought 120 pounds of luggage along to make the experience as realistic as possible.
The mid-size diesel Passat has an EPA rating of 43 mpg and a 18.5 gallon tank, plus an extra gallon or so in the filler neck and fuel lines, which means the Taylors nearly doubled the expected fuel economy of the car.
Starting price for the Passat TDI is $25,995, a $2,270 premium over the equivalent gasoline-powered model.