Confederate Motors officially announces name change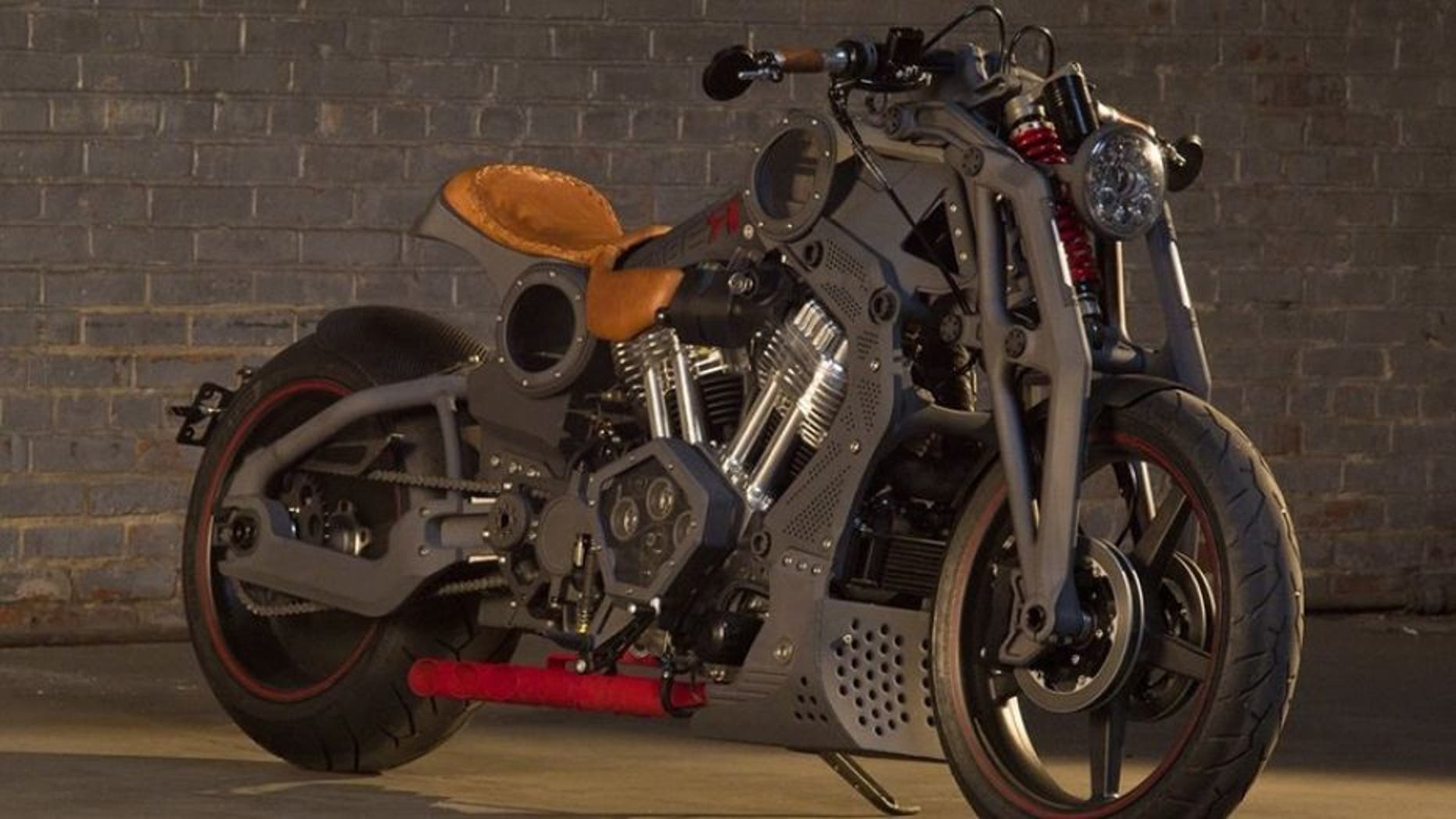 Alabama-based boutique motorcycle builder Confederate Motors Inc. has confirmed reports that it is changing its name and going electric.
The reboot starts in January when the company officially rebrands as Curtiss Motorcycle Co., taking its name from noted aviation and motorcycle pioneer Glenn H. Curtiss.
Confederate has long named its models after airplanes, including the $155,000 FA-13 Combat Bomber, which is set to be its last gasoline-powered bike.
Its first electric model will be called the Hercules and come powered by twin electric motors supplied by Zero Motorcycles at a yet to be announced price. A full range that will "fit every pocketbook" is set to follow.
The company didn't offer an explanation for the name change. The move comes amid a nationwide re-examination of symbols linked to the Civil War-era Confederacy.
Confederate founder and CEO Matt Chambers moved his company to Alabama from New Orleans after his manufacturing operations were heavily damaged by Hurricane Katrina in 2005.
Glenn Curtiss, a native of Hammondsport in western New York, was motorcycle builder who set a land speed record of 136 mph in 1907. A year later, he flew a bamboo-and-fabric biplane over a vineyard for 1 minute, 42.5 seconds on July 4, 1908.
It was the nation's first officially observed flight exceeding 1 kilometer, and the first pre-announced public flight in America. More than 2,000 people were on hand to witness the feat. It helped elevate Curtiss to national hero status, to the dismay of Orville and Wilbur Wright, who had shrouded their flights in secrecy as they tried to lock down patents to secure commercial control over the nascent aerial age.
In 1911, Curtiss created the first seaplane, earning him renown as "the father of naval aviation." He died in 1930.
The Associated Press contributed to this report