Clever Volvo child seat concept has appeal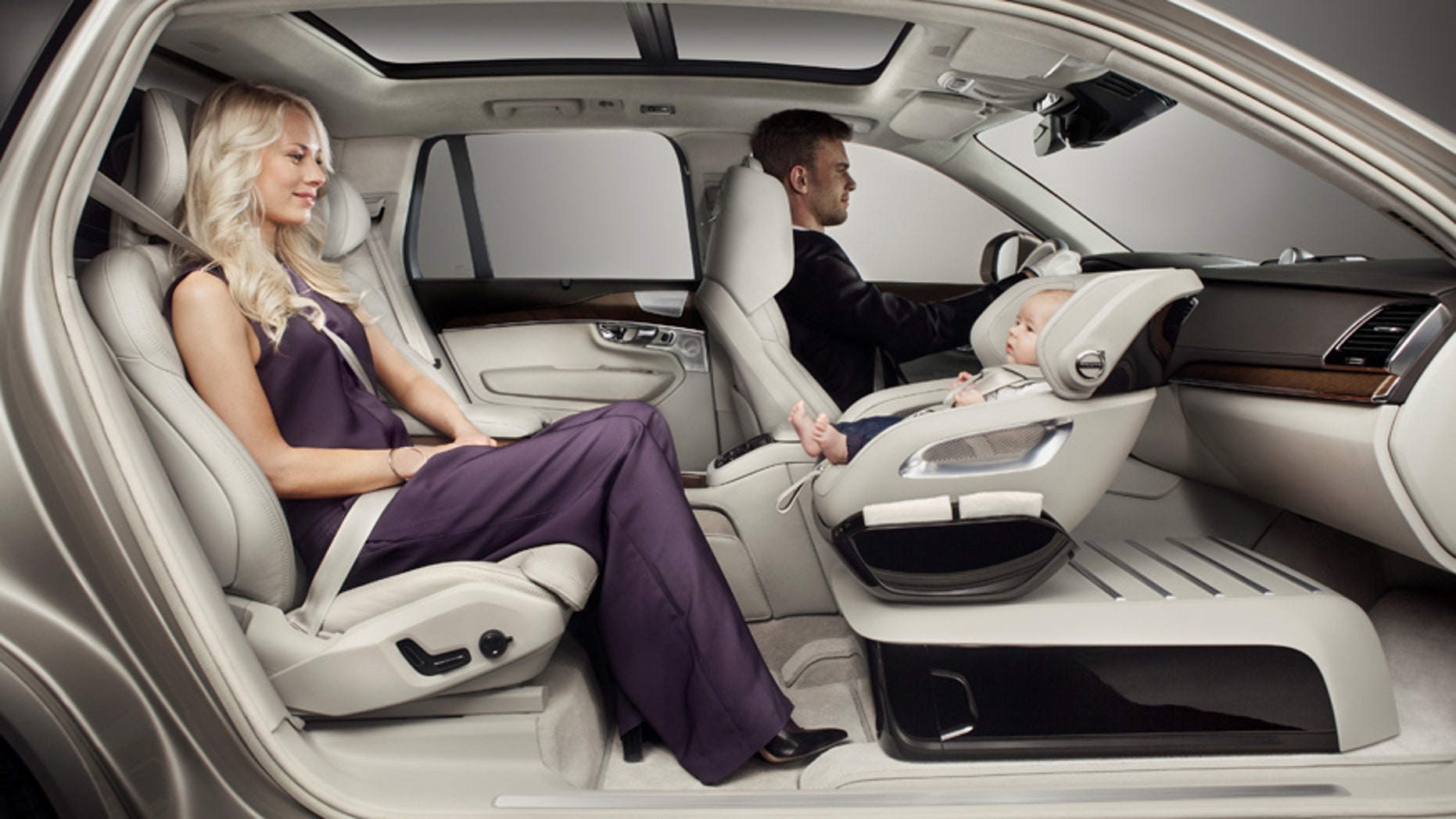 We have long said that a car seat that was integrated into the car would be ideal for both safety and convenience. And now, a new concept revealed by Volvo may bring us one step closer to that end. The Excellence Child Seat Concept essentially is a child seat console that replaces the front passenger's seat.
In terms of safety, this concept holds promise—assuming that height and weight limits would be sufficient enough, it is designed with the idea that children should remain rear-facing as long as possible.
This approach eliminates the need for conventional, DIY child seat installation. As a secure installation is critical to providing safety in a crash, the more integral the seat is to the car, the safer it will be. Right now, the safety depends heavily on the parent or caregiver installing the seat properly, and statistics show that people get some aspect of installation wrong more than 75 percent of the time. Making the seat and hardware integral to the car removes that risk.
See our car seat buying advice and ratings.

More From Consumer Reports
In terms of convenience:
The seat swivels, allowing convenient access to the child.
Its front seat location makes it easy to make eye contact and observe your child while traveling.
A storage drawer beneath the console offers a handy spot to store baby stuff.
A heated cup holder can keep a bottle warm for when its needed.
This concept is just that, a prototype for an idea. In other words, it's not available on any production Volvos, yet. But it does show how at least one automaker is thinking about making children, and not just adults, safer and more comfortable in their travels.
—Jen Stockburger
Copyright © 2005-2015 Consumers Union of U.S., Inc. No reproduction, in whole or in part, without written permission. Consumer Reports has no relationship with any advertisers on this site.