Clever new motorcycle helmet is a snap to put on
There's a new type of motorcycle helmet that you clip on instead of slip on.
The Vozz RS 1.0 is split in two and hinged at the top. Rather than sliding it over your head and securing it with a chin strap, it closes around your noggin like a clamshell, supporting your chin in an adjustable cup.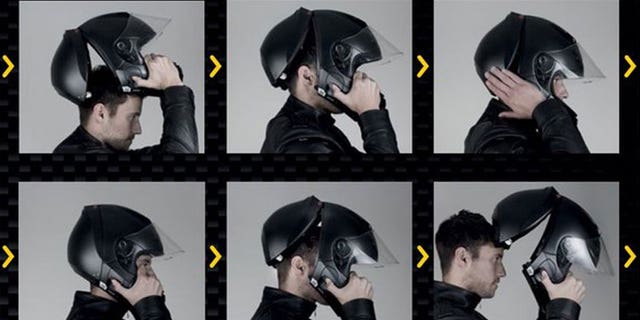 Its Australian inventors say the design gives it a better fit, and creates a smaller opening at the bottom, which helps keep out the air and reduce lift and wind noise.
In the event of an accident, both the lower clips and the top hinge can be fully released, allowing emergency responders to more easily remove it from an injured rider's head.
Several customizable sizes are available, and Vozz says you can put it on over glasses while wearing gloves, and it won't fold your ears down like traditional helmets often do.
The RS 1.0 is DOT approved and online sales are set to start in January for around $650.
----------
Life vest for motorcycle riders?