Classic Vincent motorcycle auctioned for record-setting $929,000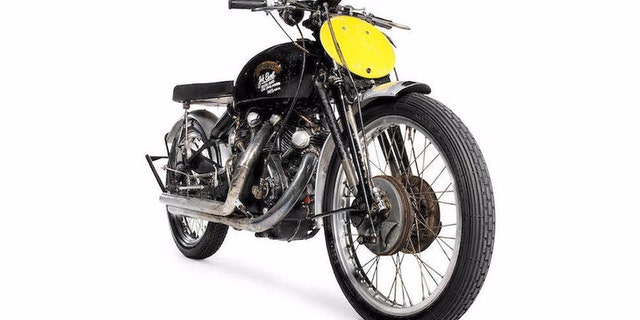 NEWYou can now listen to Fox News articles!
What was once the fastest motorcycle in the world has set another record after being sold at auction for nearly a million bucks.
The 1951 Vincent 998cc Black Lightning had an official top speed of 122 mph, which made it faster than any other motorcycle or car on the road in the day, but this particular one was purchased by Australian racing legend Tony McAlpine for £500 and subsequently sold to fellow racer Jack Ehret, who rode it even faster than that.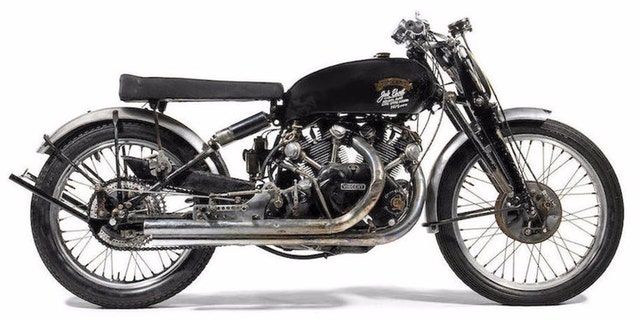 Ehret made a few tweaks and hit 141.509 mph on the Vincent to set an Australian speed record. He also competed on it extensively, and claims to have won four out of five of the races he entered on it over 40 years, including sidecar events.
ARE YOU FOLLOWING FOX NEWS AUTOS ON FACEBOOK YET?
The restored, numbers-matching bike is one of just 19 like it that are known to still exist, and the one with the most impressive history. It added to it when it was sold at the Bonhams motorcycle auction in Las Vegas on Thursday for $929,000, making it the most expensive production or racing bike ever sold at auction, and second only to the custom "Captain America" Harley Davidson chopper from the film "Easy Rider," which reportedly went for $1.35 million in 2014. The owner of Profiles in History, the auction house that handled the "Easy Rider" sale, told Fox News that a transaction for that bike was completed, despite questions raised over whether or not it was actually the one that appeared on screen.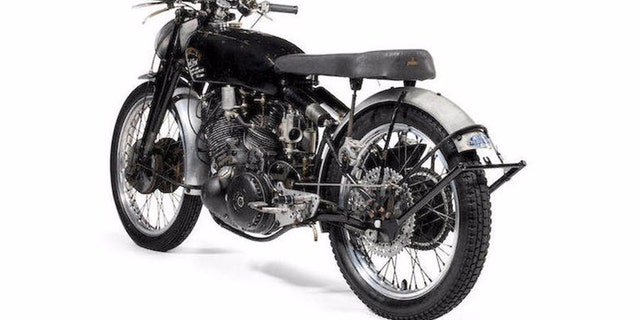 According to Visor Down, the Vincent was purchased by an anonymous Australian bidder, so it will be heading back to the country where it made its mark.
MORE CLASSIC VEHICLE NEWS FROM FOX NEWS AUTOS