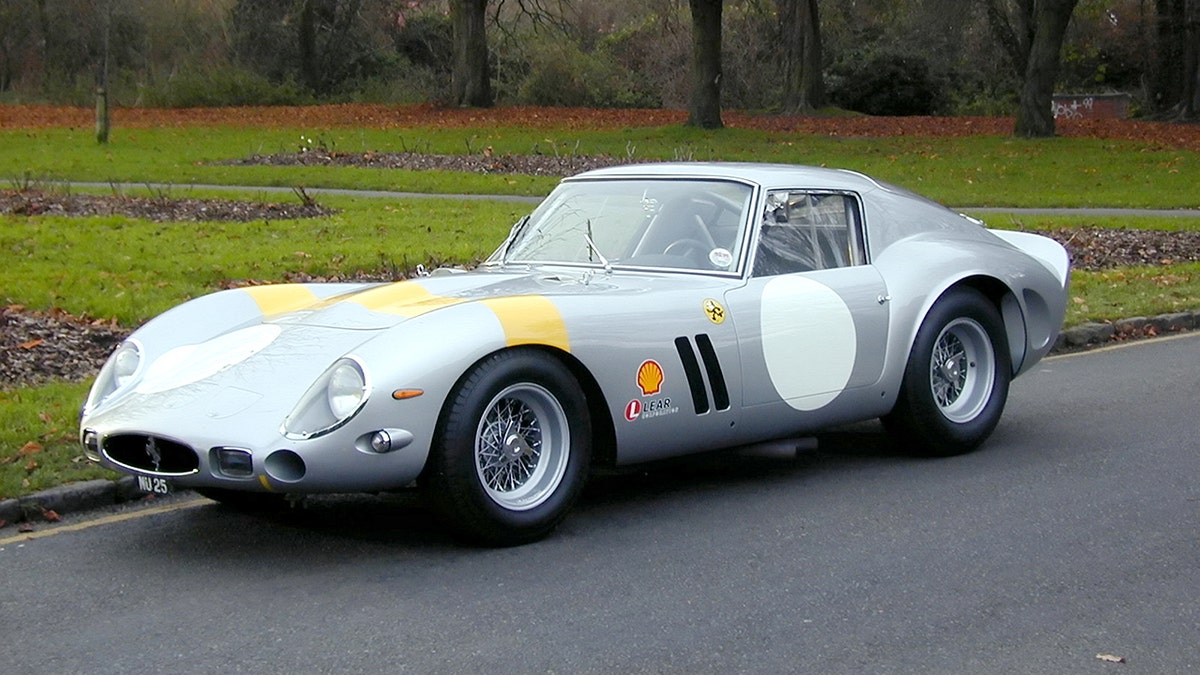 A classic Ferrari has changed hands for a world record $70 million.
The 1963 Ferrari 250 GTO, known as the Holy Grail model, won the Tour de France in 1964, which is one of the world's most famous and historic motor races.
It is a 174 mph road-legal racing car and one of only 36 built between 1962 and 1964.
For years, the Ferrari, likened to a Picasso of the motoring world, has been based in Germany but shown and driven at events around the world.
It has now been sold for $70 million (£52 million), a record-breaking figure for a car.
Leading Ferrari historian Marcel Massini, who described the car as one of the top three or four GTOs in the world, confirmed it had been bought by an American businessman.
Mr. Massini added he was confident a GTO would be sold for $100 million within five years.
During the 1990s, the GTO was restored by Hertfordshire-based DK Engineering. The bluechip car specialist wasn't involved in the $70 million deal.
FOLLOW FOX NEWS AUTOS ON FACEBOOK FOR MORE
But James Cottingham, vehicle acquisition specialist at DK Engineering, said: "This is without doubt one of the best 250 GTOs in existence in terms of history and originality.
"Its period competition is very good. It won the Tour de France, which is big tick and was fourth overall at Le Mans, which was a mega result.
"It was raced by Ecurie Francorchamps, who are one of the most iconic and famous independent Ferrari teams; it has never had a big accident and it is highly original."
The Ferrari 250 GTO is the most sought after classic car because of its perfect blend of looks, rarity and performance on both the track and public road.
This model has competed in a string of racing disciplines, including hill climbs, track races and long-distance road rallies.
At the 1964 Tour de France, Ecurie Francorchamps teammates Lucien Bianchi and Georges Berger comfortably drove 4153 GT to victory ahead of the Ferrari team.
It was its all-round drivability, combined with looks and and rarity that has made the 250 GTO the Holy Grail of cars.
Ferrari fitted the 250 GTO with a 3-liter V12 engine, which developed more than 300 bhp — giving it a 0-60 mph time of 6.1 seconds and a top speed of more than 174 mph.