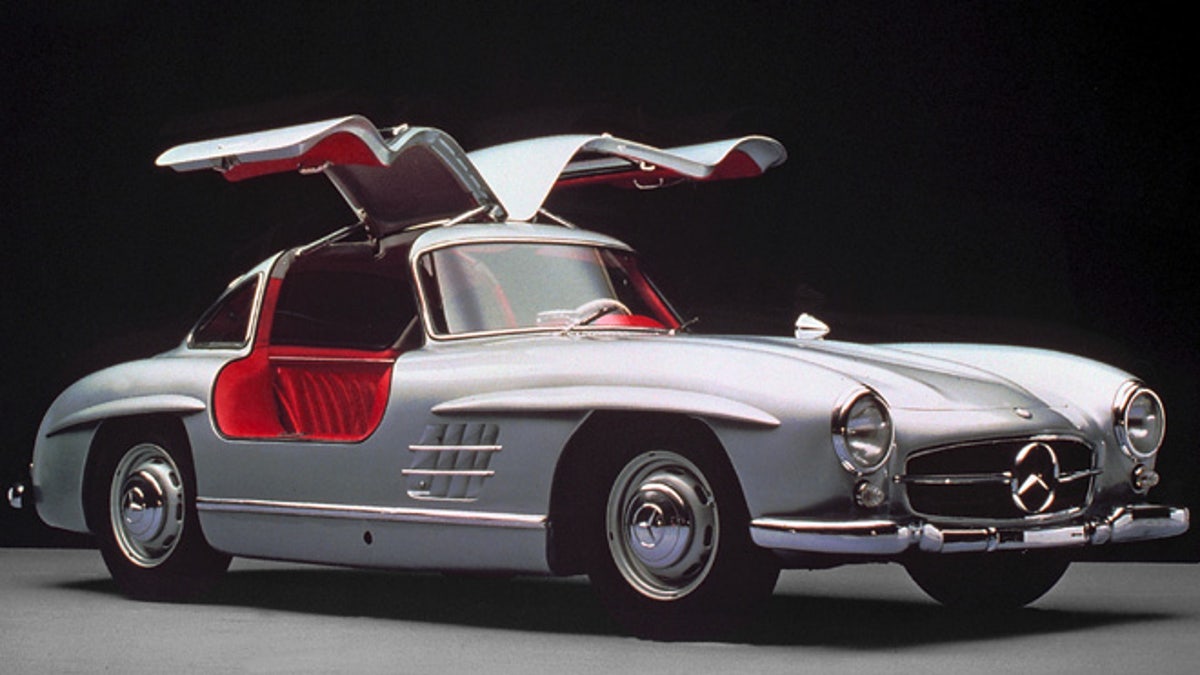 In August, a 1935 Duesenberg Model JN Convertible Coupe once owned by legendary Hollywood star Clark Gable crossed the block at Gooding & Company's Pebble Beach auction. Despite bids that reached $6.4 million, the price failed to meet the current owner's reserve, and the car was not sold.

Next January, Barrett-Jackson will be offering buyers a chance to acquire another one of Gable's automobiles, this one purchased later in the actor's life. Up for grabs is Gable's 1955 Mercedes-Benz 300SL Gullwing Coupe, equipped with fitted luggage, Rudge knock-off wheels and and a Nardi steering wheel.

Currently owned by the Robert Howard Collection, the car was restored by Paul Russel and has been carefully maintained by Mercedes-Benz. It may not be in concours-winning condition, but we'll bet it's not far off that mark, either.

Steve Davis, president of Barrett-Jackson, said of the car, "Gable's 300SL is a stunning vehicle on its own, but it's the pedigree that comes with it that really makes the Mercedes one-of-a-kind." That pedigree includes the SL's original registration, signed by both Gable and his fifth wife, Kay Sprekels Gable.

Gable's 300SL will be offered as part of Barrett-Jackson's premium "Salon Collection," reserved for the highest end of the collectible-car spectrum. There's no pre-auction estimate information available just yet, but typical selling prices for 1955 300SLs without such a provenance begin at around $600,000.