Civilian Humvee ready to serve?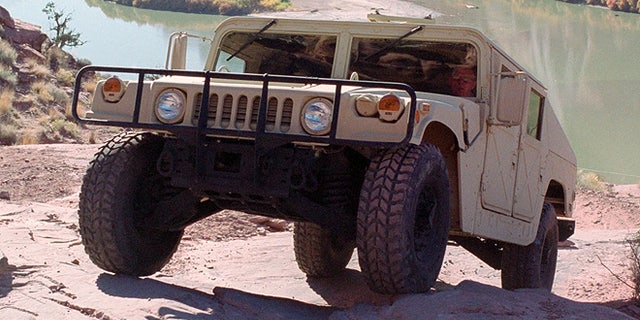 Just don't call it a Hummer.
AM General is set to introduce a do-it-yourself version of the legendary HUMVEE military vehicle, according to a report on HummerGuy.net.
Citing sources from the company and attendees to a recent focus group regarding the project, the H1-based HUMVEE Series-C (for "Civilian") would come in kit form and require the buyer to install an engine and transmission. Owners will need to meet their state regulations for titling and licensing this type of vehicle, not to mention insurance. It will only come in a soft top, soft door configuration, but various accessories will be available from AM General.
Slideshow: What will be the next Humvee?
The final product is reportedly stripped down compared to the H1 and incorporates a number of changes to satisfy various rights to that vehicle still owned by GM, which discontinued the Hummer brand in 2010. The Hummer H1 and H2 models were built under contract for GM by AM General.
The price for the kit is estimated to be $59,000, while the last of the H1 Alphas cost about $140,000 when production ended in 2006.
When contacted by FoxNews.com, an AM General spokesperson confirmed that the company "is considering the development of a HUMVEE kit (which is comprised of certain HMMWV body and chassis components), however, a final decision has not been made to move forward on the proposed initiative at this time."