Chrysler developing human lung-inspired CNG tanks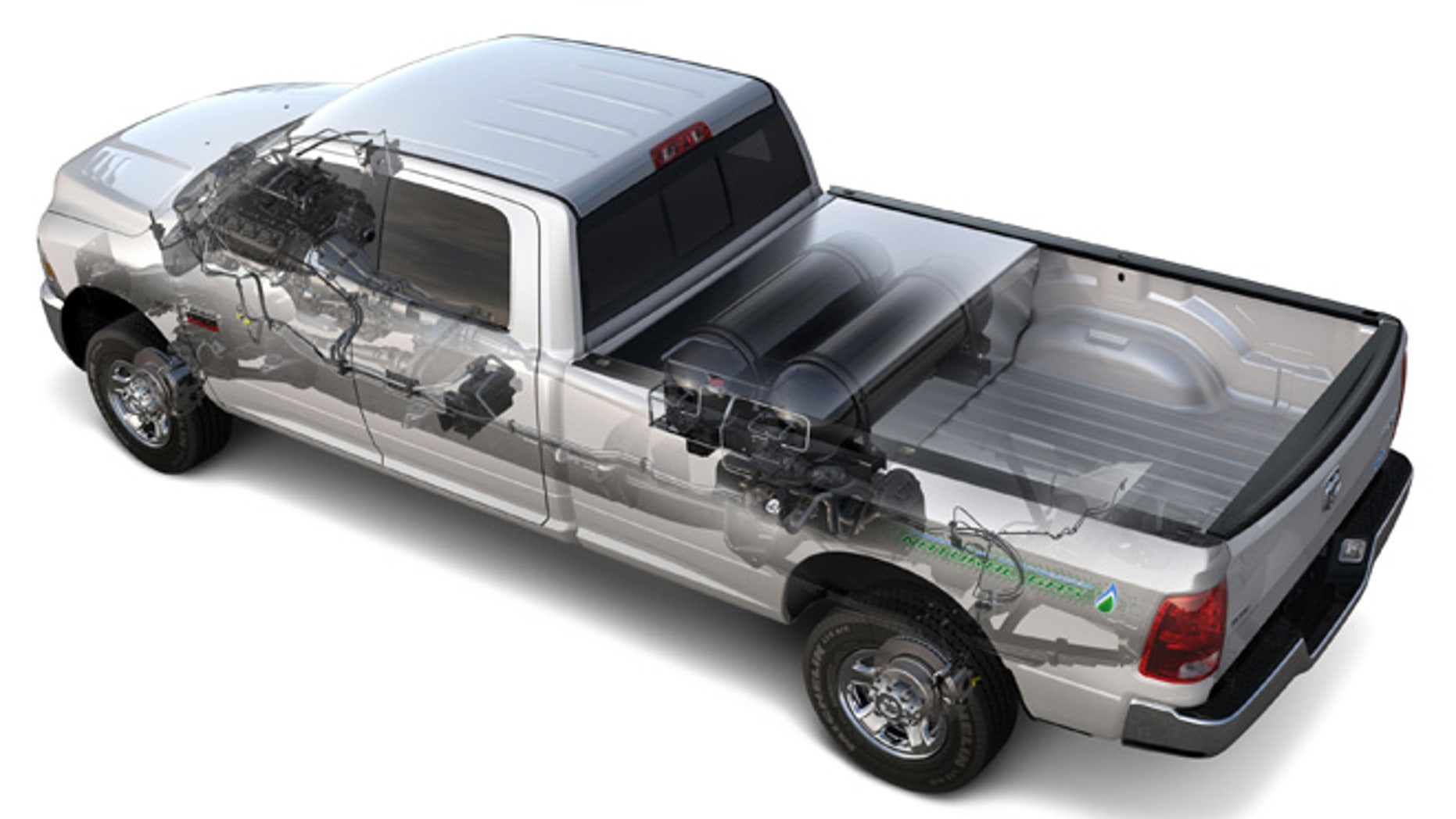 Fans of compressed natural gas vehicles may soon be able to breathe a sigh of relief.
Chrysler has developed a new type of CNG tank that's modeled on human lungs to improve their both capacity and packaging on a vehicle.
According to the automaker, the patent-pending innovation uses small, expanding sacks like the alveoli in a lung to expand the capacity of the tanks, while also eliminating the need for the tanks to be cylindrical in shape.
While CNG has become an increasingly popular fuel for motor vehicles, the large, pressurized tanks required are awkward to fit onto a vehicle designed to run on gasoline or diesel, and often take up a lot of space in the cargo areas of the trunks of cars converted to run on the fuel.
Chrysler, which currently sells a CNG-capable Ram 2500 pickup, says the new tanks can be designed in a variety of shapes, more along the lines of the unpressurized liquid fuel tanks used on most trucks and cars.
More details on the technology are expected to be revealed in the coming weeks, but it is still likely some years away from production.