Chrysler designer draws minivan from hell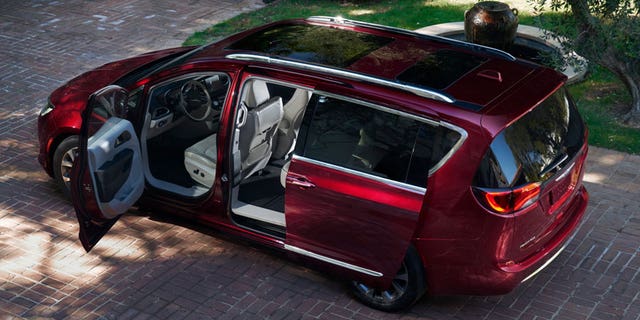 You can get a lot of very cool features in the new Chrysler Pacifica minivan, everything from a plug-in hybrid power train to a built-in vacuum cleaner. One thing missing from the options list, however, is the supercharged V8 from the Dodge Challenger Hellcat.
Regardless, that hasn't stopped Fiat-Chrysler's head of design from dreaming about what a 707 hp people carrier would look like. While dining at an undisclosed location recently, Ralph Gilles grabbed a black crayon and sketched out the sportiest looking minivan ever on the brown paper table cover.
The ultra-wide tires and humongous wing scream Hot Wheels toy, but the helmeted driver suggests a glimmer of hope that Gilles thinks it could be made real. He did create the sporty Dodge Grand Caravan R/T a few years back, which was also known as the "Man Van."
That just had a V6, though, and was front-wheel-drive, like the new Pacifica, which wasn't engineered to accommodate a big honking V8 like the Hellcat. Oh well.
As a consolation for high performance soccer moms, however, Jeep did confirm that a Grand Cherokee Hellcat is on the way this year. It won't have three rows of seats, or a vacuum cleaner, but if it looks half as good as this, who cares?
----------