Chilean soccer star Arturo Vidal booked for DUI after crash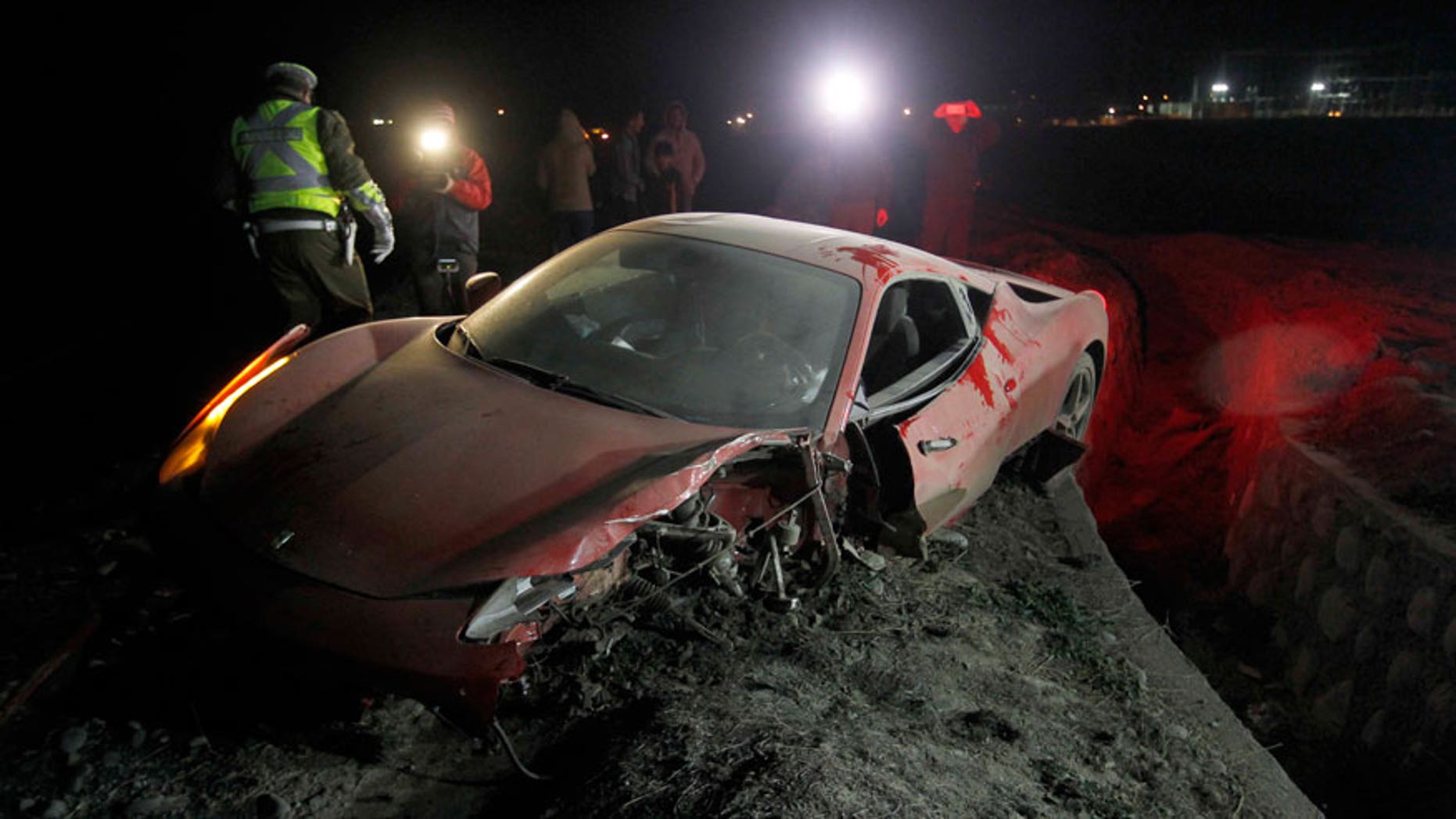 Chilean soccer star Arturo Vidal was booked for DUI following his involvement in a two-car accident that ended with his wrecked Ferrari 458 Italia hanging over the edge of a ditch, the Associated Press reports.
The midfielder for Italian champions Juventus and his wife were returning from a casino Tuesday evening when the incident occurred in the city of Buin, Chile. All of those involved suffered only minor injuries in the crash.
Police say Vidal was driving under the influence of alcohol, and he was brought before a judge on Wednesday who suspended his license. Despite his condition, Vidal posted messages on Twitter and Facebook insisting that he did not cause the accident.
"Hello, today I had a car accident was not my fault, I'm fine, my family is fine, and thanks for everything," he said.
Chile is currently hosting the Copa America soccer tournament, and Vidal is a key player on the national team. Its next game is on Friday against Bolivia. It's not yet known if his legal issues will prevent him from taking the field.