Chevy Volt sales double in March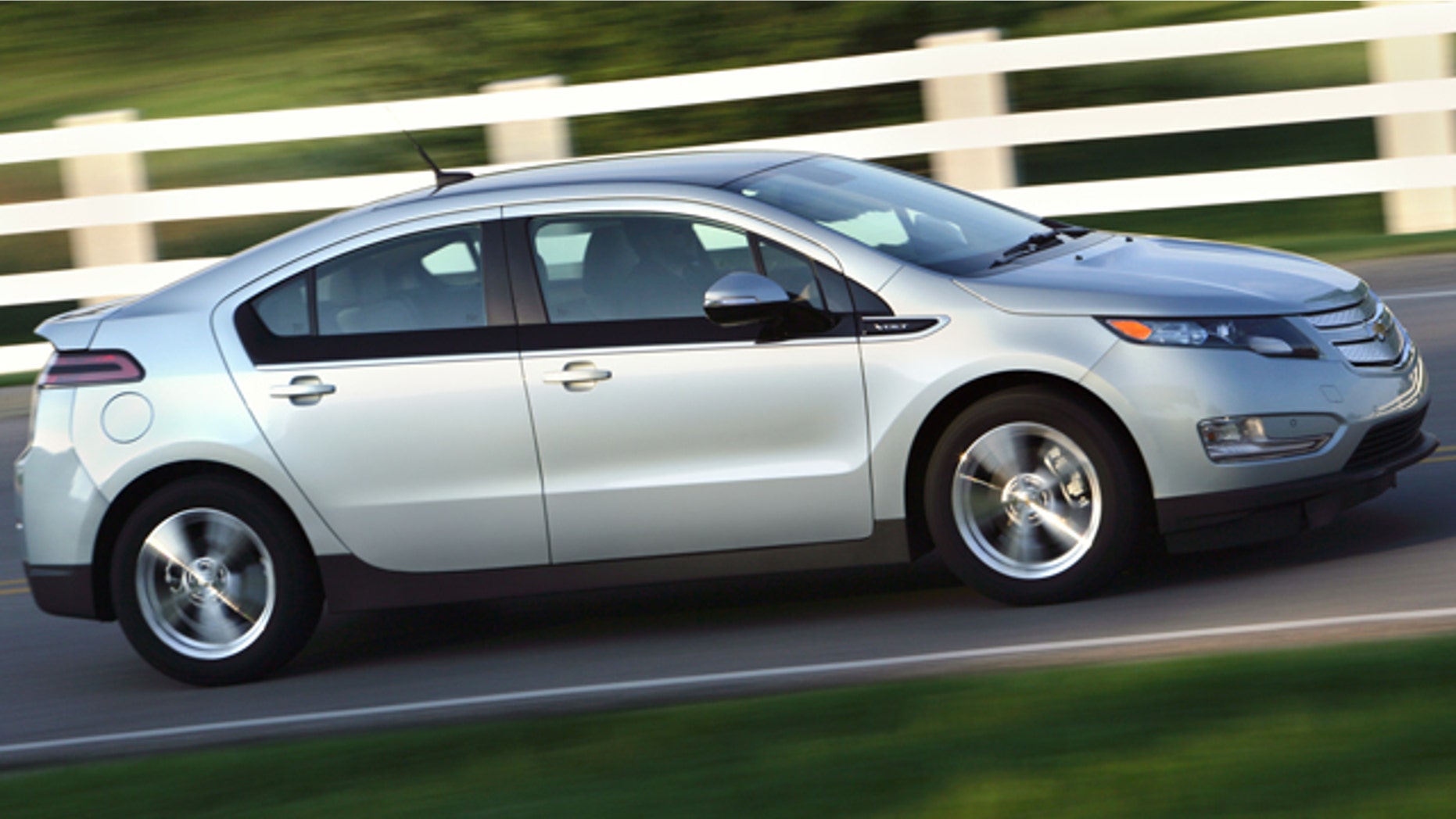 Chevrolet isn't building the Volt right now, but it's selling more of them than it ever has.
The plug-in hybrid car had its best month ever in March with 2289 sold, more than double its February result of 1,023 and an increase of almost 50 percent over its previous best mark of 1,529 set in December 2011. The fuel-efficient compact even managed to outsell a couple of cars sitting next to it in Chevy showrooms, the Corvette and Avalanche pickup truck, and beat its top electrified rival, the Nissan Leaf, nearly four to one. The Japanese automaker only able to move 579 of the battery-powered compacts in March.
Chevrolet originally expected to sell 45,000 Volts in the United States in 2012, but backed off of that estimate after moving less than 8,000 units in 2011. If it holds up, the March sales rate puts Chevy on track to sell approximately 25,000 Volts this year.
Volt production was suspended for five weeks beginning on March 19th in an effort to better align supply to demand. Chevrolet has since announced that it currently plans to extend the traditional two week summer vacation at the Hamtramck, Michigan, facility that produces it to three weeks, as well.
Watch our special report: Building the Chevy Volt
However, European sales of the Volt and its European twin, the Opel Ampera, began in February and the car has been met there with a more enthusiastic reception than in the United States, were it became, in the words of GM CEO Dan Akerson, a "political football" in the wake of the bailout of GM by the federal government.
GM Europe already has 7,000 reservations for the cars, which are exported to there from the United States, and the pair was jointly named 2012 European Car of the Year. The Ampera also won the 2012 Monte Carlo Rally for alternative fuel vehicles, where it beat over 100 vehicles in a fuel economy competition that took place over four days on a course covering several hundred miles.